GRM to compete in own 'Race of Champions'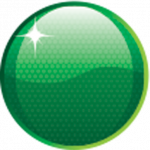 Garry Rogers Motorsport crew members will turn from team-mates to rivals this weekend at the Boisdale Hill Climb Circuit, Gippsland.
The Fujitsu-backed V8 Supercars team is using the mid-season break in the V8 Supercars calendar to compete against each other in a motorkhana event this Sunday.
The event has been dubbed the 'GRM Race of Champions.'
All competing vehicles need to be of 'pre-loved' status, specially prepared with a maximum budget of $500.
The GRM crew has broken up into teams of four or five where they will be pit against each other in a series of time trials.
Team driver Lee Holdsworth told Speedcafe.com.au that the 'Race of Champions' is a fun event for the crew to let their hair down.
"We each have to get a car where we can only spend $500. That's the budget, so if you bought a car for $200, you can spend $300 on it," he said.
"It's going to be pretty nuts doing the time trails, and if the cars are still running by the end of it, we'll do some destruction derby!"
Holdsworth's team has picked an aging Toyota as its weapon of choice.
"We've got a Toyota. The boys have machined the fly wheel and stripped everything out of it. Other than the roll cage we've put in it, there's not much left. It probably only weighs 750kg!" he said.
"I've got myself, my two mechanics, my engineer and the head fabricator – I've got all the right people on side. It will be a bit of fun, but we'll be going for the win.
"The guys have been in need of a break, so it will be nice to go out and do a bit of racing that's not serious for once. We can have a bit of fun and enjoy it. But as we all know, it's not serious at the moment, but once the helmet goes on, the red mist will descend and they'll be some controversy.
"It's just good for the boys to let their hair down and get some enjoyment out of their racing."
Holdsworth's team-mate Michael Caruso will not be attending the event due to a family engagement in Sydney.