Brain analysis technology used on Rising Stars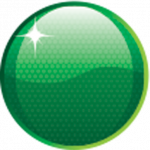 The CAMS Rising Stars will be the subjects of ground-breaking brain analysis technology before this weekend's third round of the Victorian Formula Ford Championship at Sandown International Motor Raceway.
After trialling the technology before the start of the season on the drivers, leading sports psychologist Dr Noel Blundell will access Jack Le Brocq, Liam Sager, Garry Jacobson and Matthew Brabham to see how far they've developed, plus conduct further brainwave analysis testing.
The tests on the CAMS Rising Stars drivers will be held in a full-day session today.
"This technology is very, very new. There are very few people in the world who have got access to it, and it's only become available in the last three to five years," Dr Blundell said.
"We've assessed them from a whole range of different perspectives, particularly from what we call their competitive IQ.
"That looks at their decision making speed, their reaction times, their concentration consistency and their capacity to process information under pressure.
"When we took them onboard, we compared them to the absolute elite in fast-reaction time sports, and also with the absolute elite racing drivers.
"What we've done from there is taught them how to make faster, more accurate decisions, how to tap into their reaction times faster, and how to read the trend of races better.
"The other thing we do uses ground breaking brain technology. What we can do is put a headband on them, and put three electrodes on their forehead, and get a printout of what their brain wave pattern is.
"That then tells us what the quality and focus of their concentration is like, what their level of alertness is, how much mental energy they're burning up, and if they're carrying any muscle tension. These are all vital components in elite sport performance and elite driving performance. "
In addition to full-day programs such as that run today (Thursday), Blundell has worked with the drivers at events in order to test them under near racing conditions, as well as setting them individually tailored 'homework' tasks to complete, and has been highly pleased with their attitude and results.
"They've responded to the program exceptionally," he said.
"They love it, it's fun, they like to find out what they can do, and they're becoming very committed to it. Being highly competitive, aspiring athletes, they're chasing me for information in order to get that extra edge on the track."
Blundell says that, from a psychological perspective, motorsport cannot be treated the same way as other sports such as cricket or golf.
"There are two parts to it," he said of motorsport.
"It's having the machine that allows you to be competitive for a start, and then it's having the mental skills to get the absolute most out of the vehicles.
"In some sports it's basically just you, but here there's the interaction between the vehicle and the driver, and the driver having to have a great feel for the car, and to be able to give feedback to the engineers.
"It's a highly complicated sport, but they have to really simplify it by being able to trust their instincts and trust their feel."
The inherent danger of motorsport is an obvious differentiator from many sports.
"The potential danger and life threatening component can be a real issue," said Blundell.
"Just the whole notion of risk taking. These drivers are risk takers from our perspective, but they don't necessarily see it that way. They have to learn to trust their instincts, and they have to trust the machine they're in."
Jacobson and Brabham are currently first and second in the 2010 Victorian Formula Ford Championship, having taken a win each at the opening two rounds.
Le Brocq meanwhile will be making his Victorian series debut, joining a host of his Genuine Ford Parts Australian Formula Ford Championship rivals looking to gain extra track time before the national series visits the Melbourne circuit in November.
Sager will continue his full-season Victorian Formula Ford schedule at Sandown riding a wave of confidence after scoring points in the latest round of the national championship in Townsville.