Atkinson: Repetition to blame for dull WRC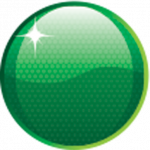 Former World Rally Championship contender Chris Atkinson says that the stage formats, plus car regulations, is hurting the WRC.
In his exclusive Speedcafe.com.au column, Atkinson says WRC organisers need to look at the history of the sport to secure a better future for the famous championship. Atkinson even compared the WRC to the Tour de France cycling event, saying that the pair are similar, but the WRC falls well behind on the popularity stakes.
"Watching the Tour de France over the past couple of weeks has really highlighted to me how such a challenging adventure, along with history, can create an event which draws massive crowds along the route," he said.
"For sure, cycling and rallying used to have much more in common. (The Tour) reminds me of old school rallying where it went from place to place and it was really as much about the challenge of the journey as the race itself.
"Nowadays a rally will see drivers doing two stages in the morning, then perfecting those two stages in the afternoon. Although World Rally Cars in full flight are an amazing sight especially at events such as Finland, it isn't enticing the crowds in the numbers it used to and I think this repetition has to take a lot of the blame for it."
Atkinson, currently competing for the factory Proton team in the Asia Pacific Rally Championship, also says the cars in competition in the WRC are affecting the spectacle.
"I'm really enjoying driving the Proton Super 2000 car (with its naturally aspirated engine) as it is a car you really have drive aggressively," he said.
"You've got to rev it, stay on the power and commit – otherwise the times aren't there as I have learnt from my team-mate Al McRae who is definitely from the old school style.
"The older (WRC) cars probably rewarded that style of driving, especially more so than the current WRC cars. Even when the Super 2000 cars make their mark on the WRC, I think it won't really help the spectacle as they are going to use a turbo engine instead of possibly a bigger naturally aspirated engine."
For more with Chris Atkinson CLICK HERE for his Café Crew column.