John Crennan: Back in the big chair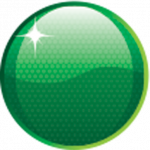 John Crennan is considered one of the fathers of Holden Special Vehicles and the Holden Racing Team. Having achieved everything there was to achieve there, he decided in 2007  that he'd had enough and left the business. Two and a half year's later, he's back with Kelly Racing as the team's Chairman.
Speedcafe.com.au's Grant Rowley asked him why he has come back and what he plans to do and achieve with the Braeside-based V8 Supercars team.
SPEEDCAFE: You've been out of the sport for a couple of years. From your view, how much has the sport changed in the time you've been away?
JOHN CRENNAN: Well, I'm sure in motorsport, the politics wouldn't have changed, so I guess you can straight line that!
What I've been very impressed by is the attendance to V8 Supercars meetings. Filling up the stands is the greatest measure that you're going to get about the sport. Crowds are as strong as you'd ever want.
I think there's some work to be done on the overseas races, and as good as it is as a financial product for V8 Supercars, I think there needs to be a better bridge built to bring it back to the Australian situation so on an international scale, it is seen as a good thing. There's probably a little work to be done there.
The television product is very good. Even though he's a good buddy of mine, the addition of Mark Skaife has added an extra sense of great pace and momentum.
I've got to reengage with a lot of aspects of the sport, but by and large, I see my role as a backroom role. I want to develop younger people. I want to provide as much coaching as I possible can to Todd and Rick and the other young managers here. At the same time, again behind the scenes, make sure that the business connections and the investors in this team feel great about the prospects of the business. I'll leave it to the team's experts, and Todd and Rick, to handle the interface with V8 Supercars, and I'll be single-minded about the business.
SPEEDCAFE: Todd and Rick have been heavily focused on the day-to-day running of what is essentially a new team. Is it fair to say that your role will be less hands on, more forward thinking?
JC: There'll be a bit of initial short-term operating catch up, but we want to put in place a plan. It has been a scramble what they've been able to do in 18 months. It's amazing. Now is the time to take a step back and have a look at where we are today, where we want to be tomorrow and make sure there is a real robust plan, developing the measured conditions to be able to achieve that and resource it appropriately.
SPEEDCAFE: Do you think they have a good base to make your first tasks easier?
JC: What they have is the most important ingredient of all, and I've never seen it in bigger doses. They have a phenomenal spirit and phenomenal team work. They are young guys with young people around them, and they have a very modern day management approach, unlike what I might have done in the past.
We'd take the staff into a conference room and spend a day or two going over charts etc. These guys prefer to take them on a trail bike ride or a fishing trip or an adventure to motivate them – and then handle the business side. I'm full of admiration on that younger style of business. I'm not going to slow that down or make that boring in anyway, but there's nothing better than building on strong team work. It makes the job a lot easier, and if you've got that, the rest of it should fall into place.
I like what I see so far. There's no fat in the business, they're not carrying any passengers in the business. It's got a real good feel to it first up. If I was a doctor, my instant diagnosis would be good.
SPEEDCAFE: Do you have an immediate plan of action? Is there something you've identified that you want to implement soon?
JC: No, not really. I'm asking them to throw things at me, for them to be able to spend more time preparing themselves for the racing side of things. We've got a fair amount on our plate, and we'll just work through those bit by bit.
I should add that I'm also going to keep my office in Richmond. I share that with Mark Skaife, and I'll continue to do work with Mark, particularly in the areas of road safety. His business interest have grown enormously in a lot of areas of late. I've also been invited by General Motors in America to do some work over there on a consulting basis. I probably see my activities with Kelly Racing as two-thirds of my time.
SPEEDCAFE: You've known the Kellys for a long time, having worked with Holden, the Holden Racing Team and HSV Dealer Team. Beating HRT on the track is always an achievement. Is one of the aims to beat your former home?
JC: Look, you always become passionate about the business that you're in and you want to do it. Tom Walkinshaw and I have had a long and very successful association, but I suppose it's a bit like a footy coach. If he moves from one team to the next, he wants to win, despite how long he's been at the other club and how dedicated he was. You still always respect where you've been. I'll always respect it because you want to put in play the things that are going to inspire you most with your new assignment.
The biggest inspiration that I can aim for is to get the boys consistently on the podium, and whatever part I can play behind the scenes, I'll do it to get them there.
SPEEDCAFE: You say your time will be shared with other roles. Will you be based at the Kelly's Braeside workshop?
JC: Oh yes. I've got a lovely office here that the guys have done for me. For the last two weeks I've been here 80 percent of the time. This is my primary activity. I have that flexibility though to do other automotive activities that I'm interested in.
SPEEDCAFE: Kelly Racing has four cars in its team. Do you see that being the correct model in the current climate?
JC: There's two distinct business models that operate in the sport at the moment. There's the 'Super teams' who do everything themselves, and there's the teams that do some of it themselves and buy in the rest.
When the Kellys set-up their own team, they decided they'd be completely self-dependent and generate everything from engines, chassis through to the stickers on the cars – and I support that. That's the model they've embarked upon with more cars, and obviously the challenge is to get it up to the same standard of the FPRs, HRTs and Triple Eight.
SPEEDCAFE: And the step after that is to make the cars so fast that people start knocking on your door, asking how much it costs to buy one …
JC: That could be the natural development from success, but you have to decide if that's a good model. I saw in my early days at HRT when we did it – it screwed us up. You have to have your business running at an absolute premium to be able to make sure you have the capacity to take on other people's headaches. You can generate enough of your own.
SPEEDCAFE: Are we going to see you at the race track often?
JC: No, probably not. There's nothing I can do at a race track to make them win or go faster. If there's a business partner requirement, I'd be only too happy to do that, but I'm very conscious of the role I'm going to play and the development of the other people. And that's exactly how I spent my last couple of years at Clayton – I didn't go to the race meetings.
I might also add that I'm doing this as an honourary role, despite the fact that the Kellys wanted me to be on a fee. I regarded my respect for them as such, by helping them, free of any charges.
I do liken this racing business to the way football is run these days. A football division is in charge of making football operations work with coaches, players etc. Then you've got the business operations with the commercial and marketing side, and above all that sits a president, who is generally an honourary president. That's the role I see as being appropriate here.