Double duties for V8 Wildcard combination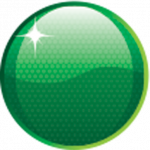 V8 Supercars Wildcard entrants David Sieders and Andrew Fisher will deal with double racing duties at Phillip Island and Bathurst this year.
Having recently secured a Wildcard entry for the pair to compete in the two V8 endurance races, they will also continue to fight for the 2010 Yokohama V8 Utes Series – a support class for both the Phillip Island and Bathurst events.
Fisher is currently third in the V8 Ute Series, while Sieders sits one spot back in fourth. Can they continue to fight for the Utes crown, while putting their best foot forward in V8 Supercars' big races? Sieders says it won't be a problem, even though it will make for a couple of busy weekends.
"It will be a juggle, without a doubt," Sieders told Speedcafe.com.au.
"I'm fourth and Andrew is third in V8 Utes and we're not far away from the lead, so it is one of those things that is a nice problem to have.
"I'm very confident that I will be able to get my head around it. Andrew was able to do it last year at Bathurst. Both of us are accustomed to the Utes, so that's not a drama, and as long as we get a good amount of testing in the V8 Supercar before the races, which is the plan, then I think we'll be ok."
The Sieders Racing Team has yet to lock in which chassis it will compete with at Phillip Island and Bathurst.
Last year, the pair drove a Ford Falcon leased from Triple Eight Race Engineering. The Sieders/Fisher duo finished 20th at Phillip Island (highest-placed Wildcard), but retired from Bathurst after just 22 laps due to engine problems.
"We went two laps down at Phillip Island which was a bit of a bummer," Sieders said.
"Our last stop cost us about 30 seconds, and I had the pace to stay out and not drop that extra lap. We probably could have finished top 15 in that race if things had gone our way.
"But the fact was that the car was very strong. If we can do the same thing this year, we'll be a good chance of matching it, if not beating it.
"Our big goal is that we want to improve on our Bathurst result this year. We only completed 22 laps there last year. It was a challenge that beat, and we want to use Phillip Island as a testing ground so we can go to Bathurst, put our best foot forward and finish the race as high as we can."
The L&H 500 at Phillip Island will be held on September 10-12.