Doohan backs Stoner's chances at Honda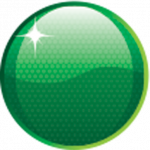 Australian motorcycle legend Mick Doohan says that new Honda signing Casey Stoner can give the Japanese manufacturer its first MotoGP championship since 2006.
Stoner recently announced that he would leave Ducati at the end of this season, joining Honda's factory team.
Doohan, who won all five of his world motorcycle championships with Honda, says that fellow Australian Stoner is a well capable of adding to his 2007 world championship success with the Repsol-backed squad.
"Casey can win with Honda, without a doubt," Doohan told Speedcafe.com.au.
"Casey has won a world title, and he's won numerous races. There are some good guys in Honda, and I think if Casey gets on with it, he'll do a very good job.
"He's been on the podium, and at this stage, he's one of the top four riders that can win at any stage.
"He was with Honda in his first season in MotoGP (2006), and he was running up close to the front then. He didn't have the tyres and experienced team around him then, but Honda is a good organisation now, and if anything, the bike has got stronger over the past 12 months.
"Honda hasn't won for a while, and it's getting to the point where it needs to win, so they'll be putting everything and anything in to do that."
Honda is yet to lock away its entire rider line-up for 2011, however, there's a good chance that the team will retain its two current stars – Dani Pedrosa and Andrea Dovizioso – plus adding Stoner to the mix.
Doohan says that Stoner won't have a problem dealing with the three-rider super team.
"I don't think anybody cares who your team-mate is," he said.
"A few years ago, Valentino (Rossi) was running an independent bike when there were two Repsol Hondas. In reality, you're out there racing for yourself. It's not a team sport. I don't think having two or three bikes in the team will be a factor for him whatsoever."
Stoner currently sits fourth in the MotoGP world title behind runaway leader Jorge Lorenzo (Yamaha) and the two Hondas of Pedrosa and Dovizioso.
Stoner has not won a race this year but has finished the last three races on the podium.
Honda has won two races this season, both for Pedrosa. The last time that Honda won the world title was in 2006 with Stoner's current Ducati team-mate Nicky Hayden.