Crennan: Podiums for Kellys the priority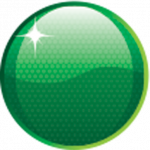 Former HSV boss turned Kelly Racing Chairman John Crennan wants to help Todd and Rick Kelly's team get to the front of the field, and if that means beating his former team – the Holden Racing Team – then so be it.
Crennan, a highly-respected veteran of the Australian automotive and motorsport industries, was the head of HSV and HRT for 20 years. At the end of 2007 he left the organisation and has sat on the sidelines for the past two and a half years, as per his non-compete restraint.
Now, he's back, but told Speedcafe.com.au that beating his old team isn't the priority – getting the Kelly Racing team consistently on the podium is.
"Tom Walkinshaw (owner of Walkinshaw Racing, including HRT) and I have had a long and very successful association, but I suppose it's a bit like a footy coach … if he moves from one team to the next, he wants to win, despite how long he's been at the other club and how dedicated he was," Crennan said.
"You still always respect where you've been. I'll always respect it because you want to put in play the things that are going to inspire you most with your new assignment.
"The biggest inspiration that I can aim for is to get the (Kelly) boys consistently on the podium, and whatever part I can play behind the scenes, I'll do it to get them there."
For more with John Crennan, CLICK HERE for today's edition of Café Chat.