Canto's two full days in Bottle-O Falcon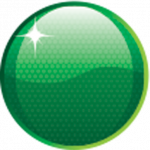 Dean Canto has enjoyed two full days behind the wheel of a V8 Supercar – the first time he has had that amount of seat time since he was a full-time V8 driver back in 2007.
Canto drove Paul Dumbrell's The Bottle-O Racing Ford Falcon on Monday and Tuesday at Winton Motor Raceway – Monday being an official evaluation day, and yesterday being a ride day for Ford Performance Racing.
The Sydney-born driver got both days as regular steerer Dumbrell is currently in the United States on a business trip.
Fellow FPR team-mates Luke Youlden and James Moffat were also on hand, driving the team's Orrcon Steel and Dunlop Super Dealers FPR Falcons.
Canto, a two-time Fujitsu V8 Series winner and former Garry Rogers Motorsport full-timer told Speedcafe.com.au that it was extremely beneficially to get the seat time.
"It was nice to get a full test day, plus the ride day," he said.
"The last test day I did with FPR, I only got 12 laps, so it was good to come a full day to myself. Paul wasn't here, so I got to do every single lap of the day.
"The car has changed a lot since last year, and it has progressed a bit since I last test drove it too. It requires a bit of a different driving style to what I had last year.
"They seem to be a lot better sorted, the team's a lot more relaxed and the car is responding well to change. It has got a bigger window as far as set-up goes."
Canto says he has noticed the factory Ford is motivated by its recent results where all three FPR-prepared Falcons finished inside the top five at Townsville.
"Just looking at the results of the boys is encouraging. Paul has a lot on his plate, but he can still manage to button down and do a great job on the race weekend. It is very encouraging," he said.
"Our expectations are totally different for this year, considering there's only one regular driver in each car. I guess you can only go off the recent results. Paul has been in the top 10, so I'm thinking we are pretty capable of that. I think a top five isn't out of the question.
"Everyone at FPR is a lot less stressed. The cars are working better, the team is happier and when that happens, the job gets done better and less mistakes happen. I'm really looking forward to the enduros."
The first V8 Supercars endurance race will be held on September 10-12 for the L&H 500 at Phillip island.