V8Xtra goes into V8 team's workshops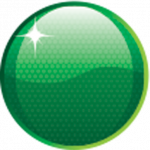 V8Xtra will produce two shows in front of a live audience as part of the program's recent overhaul.
Former racer and lead V8 Supercars commentator Neil Crompton has taken over the business and production control of the show on V8 Supercars Television behalf, placing a greater emphasis on variety from show-to-show, rather than the two-man panel which was its mainstay during the first part of the year.
As part of the change, two of the half-hour shows will be filmed from inside the Kelly Racing and Ford Performance Racing workshops next week.
The programs will be broadcast on Saturday, August 7th (Kelly Racing), and Saturday, 21st August (FPR).
As per the regular V8Xtra format, Crompton will host the shows, joined by Mark Larkham and Mark Skaife.
Crompton told Speedcafe.com.au that the shows are there to give the viewers an insight into the teams, with a fun edge.
"They are tight little programs, they're only half hour programs, which in commercial terms is 21 minutes and 30 seconds, but we're going to hang around, collaborate with the boys at FPR and Kellys, field some questions and generally have a bit of a motorsport get-together to fatten up the evening," he said.
"At FPR, the drivers will be there, Larko will take viewers on a tour of the shop and we're going to run the engine dyno. We're also trying to figure out a physical or personal challenge for the drivers. We want to get their heart rates up to around 200 and keep them there! All three of the drivers are pretty physically competitive.
"And with the Kellys, we'll do a pit stop challenge, plus a special technical thing for Todd and Rick to get into. They both fancy themselves with their toys."
Crompton says that these type of events are just a few of the ideas that he has for the immediate future of the V8Xtra program.
"We've got lots of other fun things coming up," he said.
"There's time limitations and budget limitations, but so far we've had a really good response. We've polished up the panel show so it has got a richer tape content. There's more research going into actually pulling out stuff that matters.
"We want to find something different every couple of weeks so it doesn't end up being in a pattern – alternating between panel-based shows and specials. This weekend (Saturday 24th), we are doing a Brock special from Champion's Museum at Yeppoon, Qld. The week after that we have a Johnson/Bowe special and a bit later we'll have a Moffat special.
"In the pause period (ED: Crompton-speak for the mid-season break), it gets a bit tricky so we don't have the immediacy of racing. We'll go off into a more magazine-based program, with an eye towards the enduros.
"We did a Whincup feature, which was had a bit of an 'Australian Story' vibe to it – no voice over, just let the people in it tell the story.
"If you go back to the name of the program, it's 'V8Xtra' so it needs to be something extra to what's out there. The idea is that you get the little yarns behind the scenes. We explain or discover things that are not necissarily known.
"I want the athletes in the series to be more engaged. I want to know more about them, talk to them, find out stuff behind the scenes and make the television a bit better to what I know."
The V8Xtra Peter Brock special airs this Saturday at 12pm on the Seven Network. Check your local guides for full details.
And due to the Federal election announcement last Saturday, the Fujitsu V8 Series round coverage from Townsville broadcast has been postponed until August 21 at 12.30pm, immediately after the FPR workshop edition of V8Xtra. Seven's live coverage of PM Julia Gillard's election announcement pulled 197,000 viewers in the five metro markets, the most of any network.
To attend the V8Xtra show from FPR's Campbellfield workshop, CLICK HERE for more information.