Steve Kinser wins seventh Kings Royal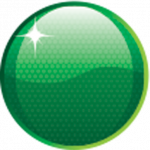 Sprintcar legend Steve Kinser has won his seventh Kings Royal at Eldorra Speedway in Ohio.
There is only one driver in the storied history of the Kings Royal at Eldora Speedway that has competed in each and every edition of the famed classic and just one driver that has made the main event in each and every one. This driver has won the Kings Royal more times than anyone, has more Top-Five finishes in the race than anyone else, as well as Top-10's. That driver is 20-time World of Outlaws champion Steve Kinser, who holds every major record associated with the event.
He added to his legacy in the Kings Royal on Saturday night, claiming the US$50,000 win over Australian Kerry Madsen.
In a race that featured not only the very best from the Sprintcar scene; NASCAR Sprintcar drivers Kasey Kahne and Dave Blaney also made it through to the A-Main.
It was his first victory at Eldora Speedway driving for Tony Stewart, who is also the owner of Eldora and was on-hand at the half-mile all weekend. After nearly taking the lead from Kerry Madsen on a double file restart with three laps to go, Kinser had one final shot at the big payday and used a textbook slide job in turn one to take the top spot and ultimately the win, which was his fifth of 2010.
"It feels good to win one for Tony Stewart Racing and Bass Pro Shops," said Kinser in Victory Lane.
"I know that Donny (Schatz) has won a few for them. It was a lot of fun to get out there and win it tonight.
"Kerry (Madsen) ran a great race and I hated to get into him on the last night, but you have to go for it when you can go for it. I just really enjoy getting to run at Eldora."
For Madsen, coming so close was tough to take after such a strong run.
"I'm just disappointed," said Madsen
"The car was unreal, how good it was. We were pretty close to getting a Kings Royal win and we just didn't get that last restart right and Steve (Kinser) got in front of me. We had a quicker car, but two laps wasn't enough to get back by him.
"We'll have to deal with second here tonight, but I am very proud of this team."
World of Outlaws Sprint Car Series
Eldora Speedway, OH
A-main (40 laps)
| | |
| --- | --- |
| 1. | Steve Kinser |
| 2 | Kerry Madsen |
| 3. | Danny Lasoski |
| 4. | Donny Schatz |
| 5. | Greg Wilson |
| 6. | Sammy Swindell |
| 7. | Tim Shaffer |
| 8. | Ed Lynch Jr. |
| 9. | Chad Kemenah |
| 10. | Tim Kaeding |
| 11. | Paul McMahan |
| 12. | Cale Conley |
| 13. | Tyler Walker |
| 14. | Kyle Sauder |
| 15. | Kasey Kahne |
| 16. | Jason Sides |
| 17. | Jason Meyers |
| 18. | Daryn Pittman |
| 19. | Sam Hafertepe Jr.[ |
| 20. | Stevie Smith |
| 21. | Jac Haudenschild |
| 22. | Dale Blaney |
| 23. | Joey Saldana |
| 24. | Dave Blaney |
World of Outlaws Championship Standings through July 18
| | | |
| --- | --- | --- |
| 1. | Joey Saldana | 5237 |
| 2. | Steve Kinser | 5225 |
| 3. | Jason Meyers | 5167 |
| 4. | Donny Schatz | 5046 |
| 5. | Jason Sides | 5006 |
| 6. | Paul McMahan | 4937 |
| 7. | Lucas Wolfe | 4877 |
| 8. | Craig Dollansky | 4777 |
| 9. | Jac Haudenschild | 4749 |
| 10. | Kraig Kinser | 4716 |