Scott Pye closes gap to the leader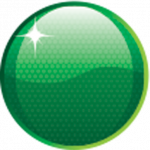 AMSF International Rising Star Scott Pye has finished with a pair of thirds in the most recent round of the Dunlop MSA Formula Ford Championship of Great Britain at Rockingham.
But the biggest news for Pye, though, was that he closed the gap to title leader Scott Malvern.
Malvern finished fourth and fifth in the two races, enabling South Australian Pye to narrow Malvern's points advantage to 37 points.
Both races were won by Tio Ellinas.
Pye was pleased to pull back some points on his title advisory.
"Our entire team struggled this weekend but we did still finish in front of the current championship leader so I therefore closed the gap once again," he said.
"We are now sitting a very comfortable second and we are creeping ever so close to taking the championship lead."
In the first race, Pye and Malvern actually came to blows, sending the Australian wide.
"I made a good start in the first race but unfortunately got hit off on the exit of turn one by the current championship leader," he said.
"I dropped back to fifth but soon worked my way up to third.
"I got another good start in the final round of the weekend and was challenging for the lead into turn one. For the opening seven laps I was able to pressure the leader but unfortunately I began to struggle with fading rear grip. I eventually dropped off of the leader and then ended up falling to third position."
The next round of the Dunlop MSA Formula Ford Championship of Great Britain will be held at Silverstone on August 14-15.
| | | | |
| --- | --- | --- | --- |
| 1 | Scott MALVERN | GBR | 290 |
| 2 | Scott PYE | AUS | 253 |
| 3 | Antti BURI | FIN | 228 |
| 4 | Dan CAMMISH | GBR | 216 |
| 5 | Tio ELLINAS | CYP | 200 |
| 6 | Josh HILL | GBR | 188 |
| 7 | Jake COOK | GBR | 169 |
| 8 | Dennis LIND | FIN | 129 |
| 9 | Emil BERNSTORFF | DEN | 119 |
| 10 | Jeroen SLAGHEKKE | NED | 115 |