Franchitti: Power has done a helluva job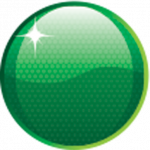 Scotsman Dario Franchitti says that Will Power has done an outstanding in the first half of this year's IZOD IndyCar Series.
The reigning IndyCar Champion, currently second in the series, says that the Queenslander has proved to be the man to beat, despite his lack of experience.
"We're trying to beat him," Franchitti said of Power.
"He's done a helluva job. We've got to keep making progress, because if you stand still you're going to get passed by four or five different cars just the next week because the speed of development in the series is pretty intense right now, even though we've had theses cars for such a long time."
Power, driving the #12 Verizon Team Penske car, recorded his fourth victory of the season last weekend at Toronto, becoming the only competitor with more than one win. In turn, he increased his lead in the title chase to 42 over Franchitti.
With seven races remaining (including the next four on road courses), Power is in good shape, but admits it will be a tough ask to win, especially with the final three rounds held on ovals.
"Man, I know it's going to be a tough championship to win," Power said.
"I was aware coming into the season that I had lack of experience on mile-and-a-half ovals. I think the only place it really showed was Kansas, where I was very cautious and just finished the race (12th). Everywhere else, I felt like I could have challenged for the win.
"I want to win an oval race before the year's out. I've been knocking on the door, so I think that may come."
Both Power and Franchitti will drive V8 Supercars this year in the Armor All Gold Coast 600 on the Surfers Paradise street track. Power will drive with Ford Performance Racing, and Franchitti will drive for Jim Beam Racing.
The next round of the IndyCar Series will be the Honda Indy Edmonton – the track where Power netted his first series victory last year.
To view highlights of the last round at Toronto, see video below