Will Power wins fourth race of the year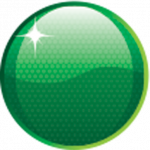 Will Power has claimed his fourth IZOD IndyCar Series win of 2010, taking the Honda Indy Toronto after overtaking pole-sitter Justin Wilson on a late-race restart.
Wilson looked to be on his way to victory with 20 laps left in the 85-lap event on the Exhibition Place street circuit, but Power overtook Wilson on Lap 72 of a restart on the 1.75-mile, 11-turn circuit and went on to a 1.7-second victory over Dario Franchitti.
Power now holds a 42 point lead in the IndyCar Series over Franchitti.
After qualifying second, Power made an ordinary start, dropping to sixth at the first corner, but as he explains, he didn't want to get involved in an early incident.
"I saw Ryan (Hunter Reay) and Helio (Catroneves) going for a big move and I didn't want to be taken out so I just said "well that's enough" and got out of the way," he said.
"It's such a wild race that a lot of stuff plays out."
Power said he knew the re-start would be difficult, but when the opportunity to retake the lead was presented, he took it with open arms.
"I knew just from the marbles and the pick-up that the restart was going to be really slippery," he said.
"I saw him make a mistake coming off the straight so I got a run on him and pulled it off.
"It was close, but sometimes you have to do that in racing if you want to win, and that's what happened. It was a key to winning the race."
Wilson spun soon after, dropping many places after leading the most laps. He recoverd to take seventh.
Hunter-Reay finished third, Andretti Autorsport team-mate Tony Kanaan took fourth and Graham Rahal – making his season debut with Newman/Haas Racing – was fifth. Danica Patrick finished sixth, the same result she scored last year.
While one Australian had a great run, the same couldn't be said for the other. Power's Penske team-mate Ryan Briscoe finished 18th after contact with Graham Rahal.
"That was just really unfortunate to be taken out by a non-championship contender," he said.
"The Team Penske car was definitely capable of a top-five finish today and we lost a lot of valuable championship points. We were able to finish, but now we'll just have to put our heads down and get to work next weekend in Edmonton."
Meanwhile, J.K. Vernay pulled away from the field over the final 10 laps to win the Firestone Indy Lights Toronto 100. It was the fourth win of 2010 for the French rookie, who has led the point standings since the start of the season.
The next round of the IndyCar Series will be held at Edmonton this weekend.
IndyCar results, Toronto
| | | | | |
| --- | --- | --- | --- | --- |
| 1. | 2 | Will Power | 85 | Running |
| 2. | 5 | Dario Franchitti | 85 | Running |
| 3. | 4 | Ryan Hunter-Reay | 85 | Running |
| 4. | 8 | Tony Kanaan | 85 | Running |
| 5. | 14 | Graham Rahal | 85 | Running |
| 6. | 12 | Danica Patrick | 85 | Running |
| 7. | 1 | Justin Wilson | 85 | Running |
| 8. | 10 | Marco Andretti | 85 | Running |
| 9. | 21 | Simona de Silvestro | 85 | Running |
| 10. | 15 | Dan Wheldon | 85 | Running |
| 11. | 26 | Vitor Meira | 85 | Running |
| 12. | 22 | Hideki Mutoh | 85 | Running |
| 13. | 24 | Paul Tracy | 84 | Running |
| 14. | 20 | Mario Moraes | 84 | Running |
| 15. | 19 | Tomas Scheckter | 84 | Running |
| 16. | 2 | Bertrand Baguette | 84 | Running |
| 17. | 5 | Alex Tagliani | 84 | Running |
| 18. | 4 | Ryan Briscoe | 83 | Running |
| 19. | 8 | E.J. Viso | 82 | Running |
| 20. | 14 | Scott Dixon | 71 | Contact |
| 21. | 12 | Raphael Matos | 64 | Contact |
| 22. | 1 | Mario Romancini | 31 | Contact |
| 23. | 10 | Alex Lloyd | 26 | Contact |
| 24. | 21 | Helio Castroneves | 21 | Contact |
| 25. | 15 | Takuma Sato | 15 | Contact |
| 26. | 26 | Milka Duno | 8 | Handling |