Three Wildcards confirmed for V8 enduros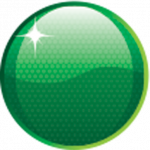 Three Wildcard entries have been awarded a start into this year's V8 Supercars Championship Series endurance races at the L&H 500 at Phillip Island and the Supercheap Auto Bathurst 1000.
Fujitsu V8 Series teams Matthew White Motorsport, Greg Murphy Racing and Sieders Racing Team have been granted the Wildcards. All three teams were Wildcard entrants last year.
Drivers and car packages are now being finalised by the three teams. It is expected that David Sieders and Andrew Fisher will drive the Sieders entry, while Geoff Emery is a likely starter for GMR.
The fourth Wildcard applicant, Adrenaline Motor Racing withdrew its bid at the 11th hour as it did not feel it was ready for V8 Supercars' big two-driver events.
Adrenaline team owner Wayne Russell told Speedcafe.com.au that the time wasn't right to continue with the application.
"We felt that we didn't have all our ducks in a row," he said.
"I didn't want to go down the path of entering in the race and having to withdraw the place after the application was approved. I don't think that it's good for the sport.
"If we had gone ahead with the application, I got the feeling that we were a very good chance of being accepted, but the realities were that we weren't quite ready, so we'll now concentrate on our two Fujitsu entries and see what we can do next year."
The addition of the three teams for the two long distance races boosts the V8 field up to 32 cars. All three teams will be parked at the start of pit lane. Each entry will have to update their race cars to conform with current V8 Supercars rules, which include updated side impact protection, the new control camshaft and Alcon brake packages.