South Australian Motor Sport Board chief quits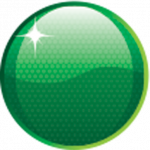 Chief Executive of the South Australian Motor Sport Board Jason Allen has announced his intention to leave the position.
Allen will remain in the Chief Executive position for as long as was required by the Board.
He says that he is proud of what he achieved in his two year tenure in the position.
"I have informed the Board that after leading the Clipsal 500 Adelaide team in staging the last two highly-successful V8 Supercar events, I believe it is now time for me to return to the private sector," Allen said.
"During my tenure with the Board, I am especially proud of a number of achievements including the 277,800 strong attendance at this year's (2010) event, innovations and improvements for trackside ticketed patrons, and the establishment of an expanded commercial unit within the organisation that is already paying dividends and will continue to do so going forward.
"I acknowledge the fantastic engagement and support of the South Australian Government, the Board, the entire Clipsal 500 team, the media, and key sponsors such as Clipsal.
"All these organisations and the individuals within them have been and will continue to be critical to the ongoing success of these world class events.
"I am proud of what has been achieved and I now look forward to other challenges in the private sector."