Ron Capps scores first NHRA win of 2010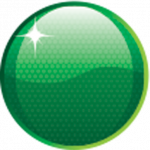 Ron Capps has scored his first win of the NHRA season in Funny Car and was joined in the winner's circle at the Fram Autolite NHRA Nationals at Infineon Raceway in Sonoma by Larry Dixon (Top Fuel), Jeg Coughlin Jr. (Pro Stock), and Michael Phillips (Pro Stock Motorcycle) at race two of the annual Western Swing.
Seattle winners Cory McClenathan in Top Fuel and Greg Anderson in Pro Stock had their bids cut short for what would have been the middle leg of an unprecedented second sweep of the Western Swing. McClenathan did reach the semi-finals of his sponsor's event but Anderson was knocked out a round earlier. Seattle Funny Car champ Tim Wilkerson, who won two of the three Swing races last year, was defeated in round one.
Funny Car
Don Schumacher Racing teammates Capps and Jack Beckman squared off in the Funny Car final, each looking for his first win at this event after both had clinched their spots in the Countdown to 1 playoffs earlier in the day. Capps scored his first win of the season and the 31st of his career, 4.16-seconds to 4.19-seconds. Capps jumped from seventh to fifth place with his day's actions.
"I feel like I can conquer the world in the car right now," said Capps.
"It's all confidence, and confidence is built on success. We've been testing a lot of things all season long.
"It's great for Don. One thing I've learned about Don Schumacher is you never doubt him. He's always two steps ahead of what everybody is thinking. His passion could be elsewhere, but his passion is the racing, and he loves nothing more than to win racing."
Top Fuel
The Top Fuel final featured Larry Dixon and archrival Tony Schumacher, two guys who not only have dominated the winner's circle this season, but in the last decade as well. Dixon remained perfect in final rounds this season, collecting his eighth win of the season and expanded his points lead to 211 over Schumacher with a 3.87-seconds to 4.00-seconds victory. The win is the 56th of Dixon's career; only Schumacher, with 64 victories, owns more Top Fuel Wallys.
"The car was flawless," said Dixon.
"It was just an unbelievable job by Alan Johnson and Jason McCulloch and everybody on the Al-Anabi team.
"You just know when you're racing Tony — he's obviously won a lot of races and the last six championships — he's going to keep you honest.
"That team doesn't stumble very often, so you've got go up there and fire your best shot and hope it's enough. I'm cool with it. I enjoy racing him because when you win you know you earned it. There's no backing into it or blower belt coming off or anything. You know he's going to make you earn it, so when you do win, it makes it that much more gratifying."
Pro Stock
Jeg Coughlin collected his third win of the season and denied Jason Line back-to-back victories in Sonoma with a decisive 6.59-seconds to 6.60-seconds victory made even wider by a significant holeshot. The win is Coughlin's 51st in Pro Stock and 65th overall.
"We had a great race car, and that's exactly what you need in Pro Stock," said Coughlin.
"When you're separated by ten-thousandths of a second, there literally is no room for error. We've certainly had our races this year with errors.
"Confidence-wise, that was exactly what the team was looking to do, and when we came into today, we had that confidence. From behind the wheel, I had four clean runs to work with, and we were able to get through some really, really tough competition."
Pro Stock Bike
Michael Phillips, a winner earlier this year in Madison and Englishtown, added his third season title with a see-saw victory over Andrew Hines in a final round that both led twice before Phillips took the win light with a 6.886-seconds at 196.76 mph to Hines' 6.909-seconds, 194.16. Phillips closed up the points gap on third-place Hines to just three markers and trails second-place Matt Smith by just five points. Arana still leads Smith by 141 points.
Next Event
The teams head now to Denver for the Swing's conclusion at the Mopar Mile-High NHRA Nationals, the second to last event before the Countdown to 1 playoffs begin in Indianapolis.