Muller and Priaulx win at Brands Hatch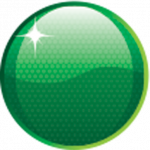 Armor All Gold Coast 600 international drivers have taken the spoils in the weekend's round of the World Touring Car Championship at Brands Hatch.
Championship leader Yvan Muller (Chevrolet) and Andy Priaulx (BMW) claimed a win each at the famous British circuit. Muller will drive for Paul Morris Motorsport at the Gold Coast street race, while Priaulx will team up with TeamVodafone.
Muller took the Race 1 win ahead of his team-mate Rob Huff, while Alain Menu, another Gold Coast racer who'll drive for Brad Jones Racing finished seventh ahead of Priaulx and Tiago Monteiro. Montiero will saddle up Tony D'Alberto's Centaur Racing outfit.
Priaulx's effort was especially impressive given that he started from 16th on the grid, recovering four positions in the first lap.
Priaulx's eighth position saw him start from pole for Race 2 courtesy of the reverse grid format, and from there he went on to win the race after tough a difficult start that saw him fighting his BMW team-mate Augusto Farfus and Menu for the lead.
That fight would later see Menu off the track with broken steering and Farfus spinning, while Monteiro would not see the end of the first lap following multiple contacts while jostling for position.
Muller went on to finish the second race in fifth position, and while he kept his race lead, Priaulx moved to be just 28 points behind courtesy of a post-race penalty handed to Menu, which saw his Race 1 result reclassified to 22nd and Priaulx (who finished behind Menu in Race 1) awarded two extra points.
The next round of the World Touring Car Championship will be held in the Czech Republic in two weeks time.
Current World Touring Car Championship points
| | | |
| --- | --- | --- |
| 1 | Yvan MULLER | 199 |
| 2 | Gabriele TARQUINI | 176 |
| 3 | Andy PRIAULX | 148 |
| 4 | Robert HUFF | 130 |
| 5 | Tiago MONTEIRO | 103 |
| 6 | Tom CORONEL | 100 |
| 7 | Augusto FARFUS | 87 |
| 8 | Alain MENU | 86 |
| 9 | Norbert MICHELISZ | 42 |
| 10 | Fredy BARTH | 41 |
| 11 | Jordi GENÉ | 38 |
| 12 | Colin TURKINGTON | 34 |
| 13 | Michel NYKJÆR | 16 |
| 14 | Sergio HERNÁNDEZ | 5 |
| 15 | Darryl O'YOUNG | 3 |
| 16 | Mehdi BENNANI | 2 |
| 17 | Leonel PERNÍA | 1 |
| = | Harry VAULKHARD | 1 |