Crennan appointed Chairman of Kelly Racing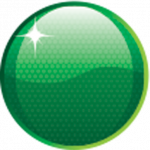 Industry veteran John Crennan has been appointed the Chairman of V8 Supercars team Kelly Racing.
Crennan will work from Kelly Racing's Victorian-base at Braeside, with his new leadership role focusing on the current organisation of the team, planning Kelly Racing's future and working to identify new business opportunities.
The move brings vital experience to Kelly Racing, launched in March 2009, with Crennan a highly-respected veteran of the Australian automotive and motorsport industries.
Crennan is regarded as the architect of the success of Holden Special Vehicles and the Holden Racing Team and for his leveraging of the Racing and Special Vehicles businesses into a global best practice act for Holden.
Crennan was the founding chief of HSV and its racing affiliate from its start up in 1987 where he completed 20 years in the position of Managing Director and Chairman.
He was in the Chair for all eight of the HRT/HSVDT V8 Supercar Championship victories and HSV's record peak of 4500 plus sales in his final year in 2007.
On 30 June 2010, Crennan completed a two and a half year non-compete restraint and ambassadorship role with the Clayton-based HSV and HRT.
Through his roles at HRT and HSV Dealer Team, the Kelly brothers spent a lot of time working with Crennan. Team owner/driver Todd Kelly, winner of the 2005 Bathurst 1000, says that his experience will be a huge asset for his new V8 team.
"John played a key part in me and Rick starting and progressing through the ranks of V8 Supercars," said Todd Kelly.
"In my case, as a 17 year old from the country joining the Holden Young Lions in 1997 and with Rick as an 18 year old in his first year championship win in Formula Holden open wheelers in 2001.
"We were rapt John accepted our recent invitation to assist our team in the areas of planning, mentoring and identifying new business opportunities.
"In the boom years of HRT, John was always three steps back from the front line just concentrating on the 'big picture issues' for the team.
"We are hoping this is where John can assist us. His will be a bit like the role of a Club President if you were using AFL/NRL terminology."
Crennan is looking forward to his new role.
"I have long enjoyed a high quality association with the Margaret, John, Todd and Rick Kelly," said Crennan.
"Todd and Rick are absolute role models in their sport and the recent decision of the family to establish their own team was a natural extension of their great reputation in the sport.
"Todd and Rick's remarkable talents in so many areas have to be admired. How they have achieved so much in just 18 months with their new team only adds to my respect for them.
"They both epitomise the Australian way – a courageous investment in a new start-up business, creating jobs for young Australians, a 'whatever it takes' work ethic and an authentic, no nonsense and dead-straight business style.
"I have no doubt that Todd and Rick will soon not only operate the most successful and influential business in Australian motorsport but also move into the broader areas of the Australian Motor Industry in the years ahead.
"I jumped at the opportunity to get involved in their new business. From what I have seen of their new facility expansion plan, Todd and Rick's team will be the ultimate showcase of V8 Supercars, the Jack Daniel's brand and all the sponsors of the team.
"Clearly all the arrows at Braeside are heading north and I hope to make a solid contribution to the already outstanding levels of teamwork that are evident in this business."