Amazing Bathurst 1000 memories revealed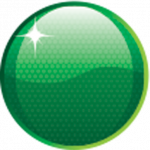 A few weeks back, Speedcafe.com.au columnist Aaron Noonan asked you to send in your favourite Bathurst moments, and this week, we've uncovered a gem.
One of the key engine builders working with the Moffat Dealer Team during the team's historic one-two victory in 1977 has written to Noonz, giving us an insight into how he contributed to one of the great moments in Australian sport.
Also, there's another Bathurst moment from a man who ran for his life when he saw Bob Morris and Christine Gibson's Falcons coming straight towards him at Skyline in 1981!
Noonan also answers a question about Craig Lowndes's horrifying roll over at Calder Park in 1999.
Do you have a memorable Bathurst moment you'd like to share with Speedcafe.com.au? Or do you have a question that needs answering? Ask Noonz! Send your emails to [email protected], or 'Tweet' him @aaronnoonan
To view today's Monday AfterNoonan and read the great yarn about the 1977 Bathurst 1000 CLICK HERE