Mini close to confirming WRC entry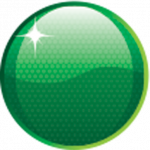 Prodrive, the same company that operates Ford Performance Racing and is the partner with the Ford Motor Company in Ford Performance Vehicles, is being tipped to announce that it will prepare and campaign a World Rally Championship programme for Mini.
According to Autosport.com after months of speculation, Mini and Prodrive will announce a World Rally Championship programme this week.
Mini's first-ever World Rally Car, which will be based on the Countryman road car, has been in preparation for months at Prodrive UK's Banbury base and the BMW 1.6-litre turbocharged engine recently arrived to turn a rolling shell into a full World Rally Car.
Testing of the new machine is expected to begin soon and, as technical director David Lapworth said, once it starts testing it will not stop.
"When we start testing on our rally car development programme, it will be intensive," said Lapworth. "We still have a good timescale to work towards for testing and we're happy with where we're at."
Prodrive has remained tight-lipped about any announcement this week, denying that it has anything planned. The British preparation firm has yet to even admit to any kind of agreement with BMW or Mini.
For the full Autosport.com article click here