Bruno Magalhães takes dramatic Azores victory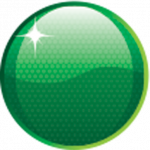 Bruno Magalhães has claimed his first victory in the Intercontinental Rally Challenge (IRC) following a thrilling finish to Sata Rally Acores in Portugal.
The Peugeot Sport Portugal driver took the lead on Friday's first stage but dropped out of top spot on stage 15 with a gearbox problem and feared his chances of winning were over. But in a dramatic turn of events, Juho Hänninen lost first place with a puncture on the penultimate stage before Jan Kopecký, who started the last test leading by 6.4s, crashed out four kilometres from the finish to hand Magalhães an emotional win in front of thousands of enthusiastic fans.
Magalhães had driven without fault throughout the event but his once commanding lead had slowly been eroded by the flying Hänninen, who started Saturday's final seven stages a mere 2.2s behind his Portuguese rival. A faster time through the opening stage of the day for Hänninen elevated him into the joint lead of the event.
With stage 14 cancelled after a herd of cows had wandered into the road, Hanninen had to wait until the following test to move in front of Magalhães although his task was eased when Magalhães' gearbox lost its oil and coated the windscreen of his 207 in liquid.
A heroic effort by Magalhães' mechanics to change his gearbox in the allotted 20-minute service time kept him in the battle for a podium finish before despair turned to joy in the closing stages of the last test when Kopecký crashed out.
Peugeot UK's Kris Meeke, saddled by a high-speed spin on stage six and several punctures, started the final leg first on the road in fifth overall and conceded that overhauling Andreas Mikkelsen for fourth on Saturday's opening stage would be as good as it would get. But he refused to give up and moved into third when Hänninen had to stop to change a front-right puncture, before seizing second when Kopecký stopped, despite a minor electrical glitch.
Hänninen, driving a factory Skoda Fabia S2000, made up for the disappointment of losing out on his third win of the season by claiming third to extend his lead of the IRC drivers' standings to nine points over Kopecký with Magalhães moving ahead of the absent Guy Wilks into third after becoming the sixth different winner from seven events.
For Hänninen's team-mate Kopecký, his retirement marked the first time this season that he had failed to score points. It was also poor reward for a strong performance by the Czech resident who was fastest on three stages.
Andreas Mikkelsen, who claimed his maiden IRC stage victory on Thursday evening, survived a dramatic scare on stage 14 when he encountered a herd of cows in the middle of the road. Despite veering off the stage he was unable to avoid striking two cows, which left his M-Sport Ford Fiesta S2000 with extensive bodywork damage. He was able to continue and eventually finished fourth despite his powersteering failing two stages from the end.
The next round of the IRC is on mainland Portugal with the asphalt Rali Vinho Madeira on 5-7 August.
Final Results: Sata Rally Acores
| | | | |
| --- | --- | --- | --- |
| No | Driver | Car | Time |
| 1 | Bruno Magalhăes | Peugeot 207 S2000 | 2:34:00.4 |
| 2 | Kris Meeke | Peugeot 207 S2000 | +1:00.1 |
| 3 | Juho Hänninen | Skoda Fabia S2000 | +1:20.7 |
| 4 | Andreas Mikkelsen | Ford Fiesta S2000 | +3:24.9 |
| 5 | Ricardo Moura | Mitsubishi Lancer Evo IX | +5:22.0 |
| 6 | Vítor Pascoal | Peugeot 207 S2000 | +8:58.7 |
| 7 | Pedro Vale | Mitsubishi Lancer EVO VII  | +10:55.3 |
| 8 | Sérgio Silva | Subaru Impreza STI | +12:54.5 |
| 9 | Ricardo Carmo | Mitsubishi Lancer Evo IX | +14:23.6 |
| 10 | Bernardo Sousa | Ford Fiesta S2000 | +15:09.8 |