V8XTRA on Sunday!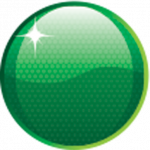 This weekend's V8XTRA program will air tomorrow (Sunday) after today's scheduled show was bumped due to the Federal election announcement.
Viewers in New South Wales, Victoria and Queensland all missed out on the show. Viewers in South Australia and Western Australia did see the program.
The good news for all markets is that Neil Crompton and Mark Larkham will be on air at 11am on 7Two tomorrow.
This week's guest is Lee Holdsworth of the Fujitsu / GRM Team. Also on the show Mark Larkham takes viewers on a tour of the Stone Brothers Racing dyno room and Briony Ingerson has look at how the V8 teams fuel their crews at race events.