Senna replaces Chandhok at HRT F1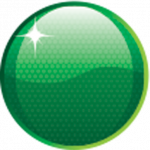 Hispania Racing has made another driver change, replacing Indian driver Karun Chandhok with Bruno Senna for next weekend's German Grand Prix.
Senna was rested at the last round in Britain, with Sakon Yamamoto stepping into the drive.
For the race at Hockenheim, Senna and Yamamoto will drive the HRT F1 cars at the 4.574 km circuit.
The team announced that Chandhok would remain a part of Hispania Racing and is likely to be in the car at some later races this season.
Senna is a fan of the Hockenheim circuit and is looking forward to be being back behind the wheel next weekend.
"I am looking forward to the race in Hockenheim as I have had a podium finish in GP2 in 2008 and I really like this track," he said.
"It is a very interesting circuit with a mix of a wide and fast new section and a twisty and technical old part, which makes it challenging to set the car up.
"The stadium area is extremely difficult to get right and catches the driver on how much speed you can carry and how much of the track you can use. Hockenheim is one of the circuits where downforce is not as important as Silverstone or Barcelona, so I believe we will be slightly more competitive against the other new teams and I hope to have a good battle against them."