Luff and Kostera to start 6 Hour from pole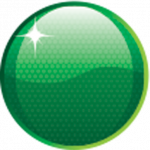 Stuart Kostera and Warren Luff will start the inaugural Dial Before You Dig Australian Six Hour from pole position.
Behind the wheel of a Team Mitsubishi Ralliart Australia-prepared Lancer EVO 10, the pair topped today's combined hour-long qualifying sessions in preparation for tomorrow's event.
Although the qualifying pace was hot on a glorious Sydney winter day, the race pace will be slowed a touch, with the leading contenders believing that excessive tyre wear may be a contributing factor towards the final result.
"Everything has gone to plan so far, the car and the team are working fantastic, and obviously now we just want to keep our plan rolling on in the race," Warren Luff said.
"Starting from pole is a bonus, so we'll probably be near the front at the start, and with tyres being a major factor it would be foolish to go too hard too soon.
"I think teams will get to the end of the first hour, have a pit stop, and from there they will be able to evaluate the tyre situation and make a plan for the rest of the race."
For team-mate Kostera, the toughest decision might be who is going to start the West Surfing Products sponsored car.
"I think we'll probably have a toss of the coin to see who starts, there's not much between Warren and myself," Stuart Kostera said.
"It's been great to have Warren on board this weekend; he's been a great asset for the team.
"From Warren's data, myself and the other drivers have been able to learn so much about getting around Eastern Creek, it's been a huge advantage."
Starting from second on the grid will be John Bowe and Peter O'Donnell in a BMW 335i, with Bowe looking to back up his win from both February's Bathurst 12 Hour, as well as the 12 Hour victory he scored with Dick Johnson at Eastern Creek Raceway in 1995.
"I'm really looking forward to the race, this six hour format is a great concept," John Bowe said.
"The speed of these Mitsubishi EVOs is a real concern.
"The BMW is quite a heavy car, and by nature it would chew through its tyres a bit more than a four-wheel-drive car that is traditionally fairly easy on tyres.
"But Eastern Creek is a hard track on tyres for everyone, and the BMW is incredibly good on fuel economy, so we will have an advantage in that department.
"The good thing about these long distance races is that nobody knows what is going to happen in the race."
David Wall was the third quickest overall for the day in the Mitsubsihi Lancer EVO he will be sharing with his father Des Wall and Trevor Symonds, with Matthew Cherry and Glyn Crimp the only combination to improve in the second 30-minute session in their EVO to be fourth.
Next quickest, and continuing the strong form from the Lancer EVOs was another father and son combination in Klark and Tony Quinn.
Sunday admission is $20 for adults, $15 for concessions, and children under 13 are free, with action kicking off with a Six Hour warm up at 9:00am, followed by the final race for the Australian Saloon Cars Series with the main race kicking off at 10:30am.