Gladstone enduro thriller goes to Grother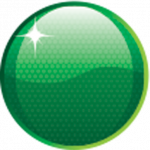 John Grother and Matthew Rayment have snatched the win of an enthralling Australasian TAG 125cc Enduro Title at Gladstone Kart track.
Grother passed Ryan Fultcher for the lead of the race with less than five minutes remaining in the epic four-hour fight.
However, the excitement was to no avail anyway, as Fulther and his team-mate Travis Martin were slapped with a 10 minute penalty for incorrectly executing one of their compulsory pit stops.
Grother, a leading contender in the CIK Stars of Karting Championships, proved to be the fastest driver at the Gladstone facility, dominating qualifying and lapping all but one car in the opening stint of the race.
Local driver Rayment, in his first drive of a kart in two years, didn't have Grother's super smooth skills, but did enough to ensure that Grother was in a position to pass the kart of Ryan Fulcher and Travis Martin in the closing stages of the race.
The Fulcher/Martin penalty dropped them to eight place, promoting Kel Tresender/Clinton Hancey into second place ahead of Jim Thompson and Richard Litzow.
Andrew Scott/Cian Fothergill, Tim Samson/Darren Ey and Benny Benedetto, Anthony Meyers and Norm Trost were fourth, fifth and sixth respectively.
For the three V8 Supercars driver in the race, Jack Perkins was the best-placed, finishing seventh with team-mate Scott Dagan.
Perkins was delighted to have participated in the inaugural race.
"This event really shows how much fun karting is," he said.
"While it would have been great to win, it was a pleasure to run around with some of the best in Australia, plus the local drivers in some pretty close racing.
"We tried a few strategy moves that didn't work perfect for us, but to take seventh was a pretty good result for Scott and I."
Centaur Racing's Tony D'Alberto and Matthew Dicinoski finished ninth, with Speedcafe.com.au's Grant Rowley helping Denis Butler and Colin Palmer to finish in 10th.
Wilson Security Racing's Tim Slade took 13th place with local Sea FM radio announcer Mark Edwards while V8 Utes driver Ryal Harris (driving with Gavin Whitmore) finished 14th after blowing an engine.
The inaugural four hour kart race was held as part of MotorMania Central Queensland 2010 – a huge 10 day motoring festival held between July 16-25, with events taking place throughout Gladstone, Rockhampton and the Capricorn Coast.