Bruno Magalhães leads IRC Portugal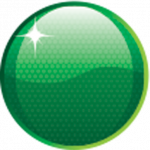 Bruno Magalhães will start the final day of Sata Rallye Acores tomorrow with a slender margin of 2.2 seconds over Intercontinental Rally Challenge (IRC) leader Juho Hänninen.
The Peugeot Sport Portugal driver seized the initiative from overnight pacesetter Hänninen on Friday's first stage when the Škoda Motorsport pilot picked up a front-left puncture and has remained in front ever since.
Hänninen's delay dropped him to fourth overall but his recovery took him ahead of team-mate Jan Kopecký on the day's final stage. Kopecký ensured it would be a three-way fight for victory on the gravel event, which still has seven more stages left to run, by completing the second leg 8.2s adrift of Magalhães, who remains on course for his first IRC victory.
Magalhães has scored points on every IRC event held so far this season but has yet to climb onto the top step of the podium. However, buoyed by a successful pre-event test and good stage knowledge, the 30-year-old from Lisbon claimed a trio of impressive stage wins today.
He should have been further in front of Hänninen tonight but for a rear-left puncture on the day's penultimate test. With one spare tyre on board his 207 S2000, he was forced to fit a right-sided replacement, which made his car veer sideways on several corners.
In a day of differing fortunes, Kris Meeke, the IRC champion and last year's Azores winner, suffered three punctures and a sixth-gear spin. His first puncture, caused by striking a submerged rock, deranged his Peugeot's front suspension and dramatically affected its handling, which triggered his spin on the Sete Cidades stage, which runs around the rim of an inactive volcano.
Having started the day 12.3s off the lead and seemingly set to benefit from a superior road position, Meeke's challenge imploded and he reached the final service halt in Ponta Delgada this evening physically drained due to the onset of a fever. He also bemoaned the fact he will have to start the final day cleaning the road by virtue of running at the head of the field due to the reversed starting order rule.
Andreas Mikkelsen began Friday's first stage 0.2s off the lead but a combination of poor pacenotes made during the fog-hit reconnaissance and grip issues resulted in the young Norwegian falling behind Meeke into fifth place. But Meeke's third puncture left the Briton without a spare tyre for the final two stages of the day and he had to be extra cautious as a result.
Coupled with the fact Mikkelsen took a succession of risks in his M-Sport Ford Fiesta to make up the lost time, Meeke slipped to fifth.
Saturday's final leg gets underway at 09:05hrs local time. Featuring seven stages over 102.60 competitive kilometres it's the longest of the rally so far. The first crew is due to reach the finish at 19:10hrs.