What's on the Box?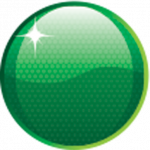 This weekend's LIVE motorsport action centres around the German MotoGP, plus also look out for the Indycar Series from Toronto on ESPN and the World Touring Car Championship from Brands Hatch on Eurosport.
MotoGP
The MotoGP circus stops-in at the Sachsenring. There's been plenty happening since the Catalunyan Grand Prix. Casey Stoner has announced that next year he is switching to Honda and Valentino Rossi is keen to get on the grid this weekend. No matter what – stopping Jorge Lorenzo will be the biggest challenge. Qualifying can be seen on ONE HD Saturday night. LIVE race coverage is on Sunday evening on ONE HD with 125cc at 6.45pm, Moto2 at 8pm and MotoGP at 9.30pm.
Indycar
The Indycar Series heads to the streets of Toronto. Can Toowoomba's Will Power continue his winning run? Or Will Sydney's Ryan Briscoe upstage his Penske Racing teammate? Tune into ESPN LIVE from 5am Monday morning.
NASCAR
The Sprint Cup Series has one of its very rare weekend's off, so the LIVE action is focussed on the Camping World Truck and Nationwide Series' events from Gateway International Raceway. The Copart 200 Truck Series race is LIVE on Foxsports on Saturday morning at 10.30am. The Missouri-Illinois Dodge Dealers 250 Nationwide Series race is LIVE on ONE HD from 9.30am Sunday morning.
World Touring Car Championship
The WTCC is at Brands Hatch for the next round of this year's title chase. Extensive coverage includes LIVE warm-up and race coverage on the Sunday night, as well qualifying all on Eurosport. Also on the bill is LIVE coverage of F2 and the SEAT Eurocup.
V8XTRA
Neil Crompton and Mark Larkham are back on Seven this Saturday at midday with the next edition of V8XTRA. This week's guest is Lee Holdsworth of the Fujitsu / GRM Team. Also on the show Mark Larkham takes viewers on a tour of the Stone Brothers Racing dyno room and Briony Ingerson has look at how the V8 teams fuel their crews at race events.
Rally
The Intercontinental Rally Challenge is in Portugal this weekend and daily highlights can be seen on Eurosport.
To get the full listings of TV shows CLICK HERE