Valentino Rossi is back!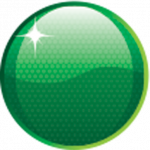 Just six weeks after suffering the worst injury in his motorcycle racing career, Valentino Rossi will be back in action this weekend at Germany's Sachsenring.
As the face of the sport everyone, including Rossi himself, have been desperate to have the seven-time MotoGP champion back in action after missing four races out with a fractured right tibia.
"I missed MotoGP a lot, especially my bike and my whole team," said Rossi.
"Now I feel quite good after this bad injury.
"Everything after the crash went okay with the surgery, the doctors did a great job, and I worked every day to regain my fitness as soon as possible… I worked on my leg and my shoulder.
"It was difficult period but I feel quite good and I'm very happy to be able to try the bike tomorrow.
"The big question mark is the entire race, 30 laps in a row. I have to wait and see what happens!"
The 31 year-old's fellow riders were also delighted to see the charismatic Italian back including Fiat Yamaha team-mate and current Championship leader Jorge Lorenzo.
"Valentino is the rider who has the most World titles, one of the riders who makes the show here," said Lorenzo.
"Everybody is happy at his comeback."
Australia's Casey Stoner (Ducati) also joined the chorus in welcoming the man they call 'The Doctor' back in MotoGP action.
"Definitely at first when I heard he was testing at Misano I thought it was really fast," said Stoner.
"But at the same time I've heard of people getting their collarbone plated and riding within a week, so there was always a possibility of him coming back here.
"It will be hard for him of course, all of us know what injuries are like, but no doubt he will be fast.
"We saw his times from Brno and they were really impressive.
"Personally it will be really good to have him back."