Tomas Mezera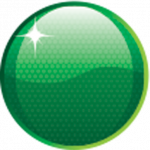 Tomas Mezera won Bathurst in 1988 via the Czechoslovakian ski slopes and an Austrian refugee camp. A talented slalom skier, Mezera's motorsport career was supposed to begin in the US but he was advised that it would be easier to race in North America coming from Australia.
Mezera's first race was driving a 1000cc Skoda in a Czechoslovakian Hill Climb event. He dreamt of a career in Formula 1, so he immigrated to Australia and raced Formula Fords, won the Australian Motorcraft Formula Ford Driver to Europe series before coming second in the British Formula Ford Championship.
The Formula One ambitions might not have eventuated but he carved out an impressive career as a touring car driver, winning 'The Great Race' in 1988 with Tony Longhurst, driving full-time with HRT and then owning his own team.
His motor sport career may be nudging 30 years, but he started out eying a Skiing career with Olympic Games ambitions.
"I'd ski in winter, we'd go to ski camps in the Alps and ski the glaciers," Mezera explained to Speedcafe.com.au.
"I had some success as a junior; I came second in the slalom in the Czecko (Czechoslovakian) Championship. During winter I'd ski every day, it was different lifestyle that I certainly enjoyed.
"The aim was to make it to the Olympics, the Formula One of skiing, but as I got older my focus turned to motorsport. I wanted to drive in Formula One."
By the time Mezera decided that he wanted to pursue a racing career, he was advised that Australia was the place to go.
"I always wanted to go to America and to go racing," said Mezera.
"I left Czecho when I was 20; I had my 21st birthday in a refugee camp.
"Living in a communist country I knew I could never have a successful career that would earn me a good living.
"I actually ended in Australia purely by accident. I was in the refugee camp which was terrible. There were thousands of people there. A melting pot of different cultures and religious beliefs made it a terrible place; they'd be killing each other.
"I didn't want to be staying there too long, so I applied to go to the US and they said it was better to go via Australia. That's how it happened."
In Australia he raced Formula Fords but his Formula One ambitions never eventuated, so he turned his attention to touring cars.
"I decided that if I didn't make it in single seaters by the time I was 30 I'd see how I'd go in touring cars," said Mezera.
"I'd never heard of Bathurst before 1980, but I had to survive. I thought if I didn't make it in F1 I'd like to win it (Bathurst).
"In 1988 I was lucky to have won it at my first attempt. The win definitely opened some doors. I got a call from Tom Walkinshaw and I was asked to drive for him in 1989. I also drove with Larry Perkins.
"All of this happened thanks to the Bathurst win. It led to a full-time drive."
Mezera was offered a regular drive with HRT in 1990. During his tenure he also spent some time as the HRT team manager. He kept his seat through to the end of the 1995 season before losing his seat to a young Craig Lowndes.
"It was a bit upsetting, I went through the bad times where the car was no good then you could see the light at the end of the tunnel and things start to improve, then suddenly you find out there's no room for you," Mezera said.
"I always said it would have been better for (Peter) Brock to have retired; then Craig and I could have raced together.
"It definitely would have been better for me, but the commercial realities made that impossible. Peter was the figure head.
"It was a bit of a shame, but that's how it was."
After leaving HRT Mezera turned his attention to his own V8 Supercar team and hired himself out as an endurance race specialist.
"I decided I was too young to give racing away after finishing at HRT," said Mezera.
"I'd saved some money and put it into my own team. Unfortunately I never managed to secure a partner that could take it further. I persevered for a while but I could see we weren't going anywhere.
"After this I put myself back in the market to do endurance races and I secured a drive back with HRT."
After retiring from racing in 2004, Mezera was asked to replace Colin Bond as the V8 Supercar Driving Standards Observer (DSO).
"My role is to watch the boys," said Mezera.
"When they crash into each other I help the stewards make a decision to work out who is responsible or accountable for an accident.
"It made a lot of sense to have someone who had driving experience to fill the role after Colin Bond left.
"They actually talked to me about the job five years earlier, but the timing wasn't right. A couple of years after that I got a firm offer. I thought I'd do it for a year to see how it all goes. That was three years go.
"It's an important job … but I don't enjoy handing out punishments. I enjoyed the second race in Darwin because there were no issues."
While Mezera will maintain his position as the V8 Supercars DSO for as long as everyone wants him, he dreams of leaving his mark on the golf course.
"I've been involved in motorsport for over 25 years, I'm very lucky," said Mezera.
"I've got a good contract with Porsche to run their sports driving school and I'm happy to keep doing the DSO job for as long as people are happy to have me.
"But I'd like to get my card for the senior's golf tour. I love golf. I'd really like to do this."