Raed Raffii impresses in V8 Supercar test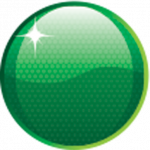 Bahrain's Raed Raffii was all smiles today after having his first taste of a full blown V8 Supercar at Queensland Raceway.
Raffii contests the Chevrolet Supercars Middle East Championship, winning three races in the 14 round 2009/10 series, grabbing five podiums and six pole positions.
Raffii tested 2005 V8 Supercar Champion Russell Ingall's #39 Supercheap Auto Commodore, the speed of the state-of-the-art V8 Supercar impressing the 21 year old.
"Incredible – I can't believe how fast V8 Supercars are, they're very, very fast race cars," said Raffii.
"They are difficult cars to drive, very different to the Chevrolet Supercars I drive back home in Bahrain.
"I put a wheel off the track a couple of times, I found it hard to slow the car down, but then the team told me to apply more brake pressure – you have to stand on them!"
He was given the opportunity to test the Supercheap Auto Commodore V8 Supercar by series winner Fahad Al Musalam, who tested for Garry Rogers Motorsport in 2008.
Raffii was given driving tips by team owner Paul Morris and Ingall.
"Paul took me out to show me how to drive a V8 Supercar properly and he was impressive, really quick," said Raffii.
"His and Russell's advice was extremely helpful. It was a great experience, one I really enjoyed overall.
"I am hopeful of being able to get back and do more testing and become better. I would definitely like to race V8 Supercars."
Morris said Raffii's first V8 Supercar test was a success.
"V8 Supercars are unique cars to drive, but Raed has impressed us with his how he approached the test," Morris said.
"He has genuine ability and is fast.
"Experience counts for a lot in this category but I'm confident that with more testing he would quickly fit in and be competitive."
V8 Supercars Chief Executive Officer, Martin Whitaker said Raffii's introduction to V8 Supercars would lead to even greater interest in the category in the Middle East.
"I think what's nice about today is that Raed has had the chance to realise his own dream and ambition to drive a V8 Supercar and I think the wonderful think about it is that he's applied himself in a very professional manner," Whitaker said.
"Hopefully this will develop into a chance for Raed to get a drive in the Fujitsu V8 Supercar Series and after that who knows what will happen."
Here is the Foxsports News Story on Raffi's test
Check out Raed Raffii in action in the Chevrolet Supercars at the Bahrain International Circuit