Tomas Mezera: I wanted Brock to retire earlier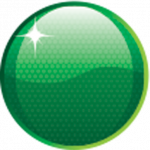 Tomas Mezera wanted Peter Brock to retire earlier than he did so he could have kept his drive with the Holden Racing Team.
Mezera, the 1988 Bathurst 1000 winner and now Driving Standards Observer of the V8 Supercars Championship Series, had been at the factory Holden team for five years until relieved of his full-time role for 1996, replaced by young gun Craig Lowndes in the #15 Mobil Holden Racing Team Commodore.
Lowndes, only 21 at the time, repaid Holden's faith, going on to win the 1996 championship before teaming up with Greg Murphy to win both the Sandown 500 and Bathurst 1000.
Mezera stayed with HRT in 1996 for the endurance races before going on to set up his own team.
The late Brock, a nine-time Bathurst winner, eventually retired from full-time driving at the end of 1997.
On reflection, Mezera told Speedcafe.com.au says that he feels his sacking from the Holden Racing Team at the end of the 1995 season came too early.
"It was a bit upsetting, I went through the bad times where the car was no good then you could see the light at the end of the tunnel and things start to improve, then suddenly you find out there's no room for you," Mezera said.
"I always said it would have been better for Brock to have retired; then Craig and I could have raced together.
"It definitely would have been better for me, but the commercial realities made that impossible. Peter was the figure head.
"It was a bit of a shame, but that's how it was."
For more with Mezera, CLICK HERE for today's 'Where are they now?'