KartX Issue #8 Available Now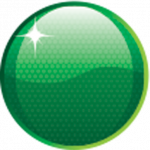 The latest edition of KartX is available now.
The eighth issue of the free online magazine is jam-packed with news, views and
 amazing photos from Australian and international karting.
KartX #8 is a must read. It breaks news about Matthew Wall and his hunt for the KZ2 Pro Gearbox title, and take an inside look at all the action from Northern Territory and Queensland state titles.
The online read also delves into the topic of registration for engine builders – Should the sport take it on?
Plus, KartX has given Kel Treseder his own monthly column 'Kel's Corner'. Sounds dangerous! The multiple Australian champ is super excited about getting the crayons out and giving you a piece of his mind on all things karting.
To view KartX #8 CLICK HERE