Craig Lowndes – unplugged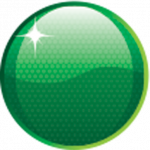 TeamVodafone's Craig Lowndes has opened-up on his career during ONE HD's Thursday Night Live with Mark Howard.
Lowndes spoke about everyhting from his beginnings in the V8 Series, racing in Europe, playing 'Conrod' on Rory the Racing Car, the big accident at Calder in 1999, working alongside the late Peter Brock, the emotional day of Bathurst in 2006, and his current situation at TeamVodafone.
Lowndes talked about his outstanding relationship with teammate and defending two-time V8 Supercar Champion Jamie Whincup.
"He's great, he's young, he's keen, he's eager and he's winning races," said Lowndes.
"As a team that's what you expect.
"I suppose my role in the team has changed a little bit. I have become the older established driver of the team and been more of a mentor to the trainee.
"Jamie, when he first started had great speed but had mechanical issues and made some errors. But over the last coule of years he really has found his form.
"Now that has elevated me to be better.
"He has pushed me, and I push him and that has pushed the team. That is why we are going so well."
Check out the full interview here.