Coulthard encouraged with Bundy direction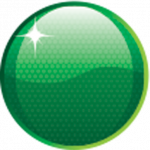 Fabian Coulthard says that he is encouraged with the direction that the Bundaberg Red Racing team is heading, despite leaving Townsville with points that did not reflect his efforts.
In Saturday's first 200km race, Coulthard qualified a season-best seventh before dropping to 14th by race's end after he reported a massive tyre grip drop on his last set of Dunlops.
On Sunday, Coulthard was on track for a top 10 until a steering failure while in 10th place with two laps remaining saw him not classified.
Coulthard told Speedcafe.com.au that the two disappointing results are not what he'll remember Townsville for – he'll remember the round as a turning point.
"The biggest thing now is that we've got a direction, and that's something we've struggled with," the New Zealader said.
"I guess it just comes back to keeping things simple which is partly the key to how we had this turn in form. Now, it's no good just having it for one event – we've got to show that form for the rest of the year."
Coulthard said that he was frustrated by the missed opportunities at Townsville.
"It was gutting, but it was a strong weekend for us, considering what has happened in the past where we didn't have very much car speed," he said.
"Townsville was the first weekend where we've had the car speed to battle for position. Saturday's race wasn't too bad, and I hate to blame this because I know everyone has had their fair share of tyre dramas this year, but I feel that played a part in Saturday's race. It was the reason why we went backwards in the last stint of that race.
"If we'd kept the same form from the first two stints, we would have been in for a sixth or seventh position, which is obviously very good from where we've been in the past.
"Sunday's race was very disappointing. All the guys at the workshop have all put in countless hours trying to get our performance to where it should be, and that would have been good. Tenth isn't a great result, but it would have restored some faith to get the team's motivation up to where it should be. It was a shame not to come away with the result that we'd all work hard for."
Coulthard, currently 23rd in the V8 Supercars Championship Series, admits that his chances of winning this year's championship faded early in the year, but an improved title position, and some podiums, would be nice way to finish the year.
"I'd like to go for podiums now, rather than worry about the championship," he said.
"Well, I can't really fall anymore! That's not the attitude to have.
"Really, it can only get better, and I'd like to think it can get better from here, and if we can mirror what we did at Townsville on a regular basis, you'll end up finding that the championship will be better by the end of the year."