Chassis change for Title contenders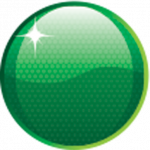 Two of the top three competitors in the chase for the Pro Gearbox (KZ2) Championship in the CIK Stars of Karting Series will be changing chassis for the final round in Melbourne on August 7/8.
Early Championship favourite Matthew Wall, who currently sits in second place 14 points adrift of Kel Treseder, will be changing to a BRM chassis in a quest to claim his maiden CIK Stars of Karting Series crown and the John Pizarro trophy for 2010.
After dominating the opening round in Newcastle, Wall has failed to match the speed of the front-runners and has only finished on the podium in one of the past four finals leading him towards a European-made kart for the first time since 2002 when he campaigned a Tony Kart.
"While there was nothing wrong with the Arrow, it just wasn't doing the job I needed to get that extra tenth to catch the other front runners so I decided that I needed a change," said Wall.
"Judging by the pace that Justin Ruggier has shown this year (Ruggier dominated qualifying and the heat races in round 3), the BRM chassis seems to be working well in the Australian conditions and I'm really looking forward to racing it on my home track."
While Wall hopes that a change of chassis will help him lift the John Pizarro trophy aloft on Sunday August 8, he is fully aware that Treseder will be hard to mow down.
"The pace that Kel has shown this year has been very impressive but he too has to be right on top of his game. He struggled to get off the line last round and one slip by either him, myself, Troy (Woolston) or Chris Hays and the chase for the championship will be over for each of us," said Wall.
"There will also be a number of local guys who are racing in the final round who could throw a real 'spanner in the works' and the fickle Melbourne weather could also play a bit part in the outcome. No matter which way you look at it the final round is set to be a cracker."
The Victorian will still be running under the JT Motorsport banner with the backing of Alfano and Eagle Lighting but will also have long-time mechanic Gary Pegararo in his corner on the first weekend in August.
Troy Woolston, who is currently third in the championship standings, is also expected to be making a chassis change for the final round. It is anticipated that he will roll out in an Intrepid chassis for the series finale – the same brand that assisted Kyle Ensbey to dominate the finals in round three of the series at Sydney's Eastern Creek Raceway last month.