Will Power: Time to win on an oval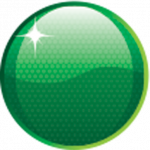 Australian IndyCar driver Will Power says the time is right for him to break his oval track duck.
The IndyCar Series points leader has won three races this year – all on road courses – but his consistency through the whole championship has kept him on top of the standings.
Power told Speedcafe.com.au that a win on an oval is a must.
"I've been very strong on the road courses, but now it's time for me to win on an oval," he said.
"I've definitely been knocking on the door of an oval win. I had my first pole at Iowa and at the Indy 500, I was right on the pace. I was able to run at the front all day but ran into problems, which cost us a really good result.
"My speed on an oval is there; it is just a matter of time. It's tough. The cars are very close, it would mean a lot, but I'm really looking forward to getting that win."
Today, Power has been announced as Speedcafe.com.au's fifth 'Café Crew' contributor, joining David Brabham, Chris Atkinson, Paul Morris and Daniel Ricciardo as our columnists. For more with Power CLICK HERE for his exclusive insight into the world of IndyCars …