Webber cools off after heated Silverstone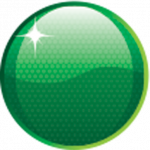 British Grand Prix winner Mark Webber admits that he overstepped the mark after comments he made in regards to his Red Bull Racing team last weekend.
In qualifying at the revamped Silverstone track, Red Bull elected to take the team's latest front wing development off Webber's car and put it on team-mate Sebastian Vettel after Vettel had damaged his in Saturday morning practice.
According to the team, the decision was made based on Vettel's higher position in the championship.
Webber was publically vocal about the wing change after qualifying, and after he went on to win the race, he said over the team radio (and broadcast on the TV) "not bad for a number two driver."
On reflection, the Australian admits that if he had his time again, he'd approach the intra-team situation differently.
"Of course things get said in the heat of the moment which, with hindsight goggles on, probably shouldn't have been said," he said.
"Formula One is a highly charged and fiercely competitive arena where emotions and adrenalin do run high from time to time like in many sports and my comment on the radio after the race was an example of Australian sarcasm – either at its best or worst depending on how you choose to take it.
"But rest assured, under the helmet I was massively rapted about winning one of the most prestigious events on the F1 calendar and Red Bull Racing's local race."
Webber says that his relationship with key team members Vettel and team principal Christian Horner has been unaffected by the Silverstone wing debate.
"Christian Horner and I have known each other for many years – we're friends and have a strong mutual respect which continues and extends to other activities, such as our GP3 team and interest in finding and nurturing young racing talent," Webber said.
"
The respect within the team extends to the drivers. I know I have a very good driver as a team-mate and I wouldn't want it any other way. We share information freely in team meetings and contribute to the development and improvement of our cars.
"Seb and I are not enemies, we're just two drivers that are pushing hard and want to do the best for ourselves and the team, it's as simple as that."
The next round of the Formula one World Championship will be the German Grand Prix at Hockenheim next weekend.