Stewart goes dirt trackin' as Blaney wins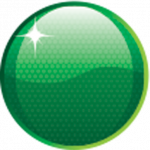 NASCAR Star Tony Stewart swapped his Chevrolet NASCAR for a winged Sprintcar on Wednesday night at the World of Outlaws event held at Limaland Motorsports Park in Ohio.
The two-time NASCAR Champion joined his pair of Sprintcar aces, Donny Schatz and Steve Kinser, to compete in the 22nd Annual Brad Doty Classic on the quarter-mile oval before finishing third in the C-Main, one place ahead of Australian Trevor Green who is filling in for the injured Danny Smith.
Dale Blaney, who looked up to Brad Doty from the sidelines at tracks throughout his native state of Ohio during his younger years, led the way on all 40 laps of the main event to claim his second win in the prestigious event.
"This is awesome," said Blaney.
"I won this race a long, long time ago when it was run at Attica (Raceway Park). I love this place when it gets like this, slick, with a little cushion, a little bottom and a little middle. I've made more laps than probably most everybody at this place, so that was crucial. This is a very special win."
The Brad Doty Classic kickstarts big month and a half for the World of Outlaws teams with the next major event being the Kings Royal at Eldora Speedway this weekend (a venue owned by Tony Stewart).
"This leads into a big, huge month and a half of awesome racing," shared Blaney.
"It gives us a little momentum going into this weekend. I have always run well over there at Eldora (Speedway) and hopefully we can follow this up with a couple of good runs over there. If the car is as good over there as it was tonight, we'll be a player."
Steve Kinser got around Jason Sides on the last lap to take the second position in the Bass Pro Shops Maxim for Tony Stewart Racing, after the pair had a spirited battle over the final stages.
The runner-up finish moved Kinser into the lead in the World of Outlaws championship standings by four points over Joey Saldana, who finished 17th, as he chases his record 21st title.
Sides wound up third in the Wetherington Tractor Service Maxim to match his best career finish at Limaland Motorsports Park while Kraig Kinser finished fourth ahead of Paul McMahon.
Australian Kerry Madsen was classified 22nd at the chequered flag.
World of Outlaws Sprint Car Series
Limaland Motorsports Park; Lima, OH
A-main (40 laps)
| | |
| --- | --- |
| 1. | Dale Blaney |
| 2. | Steve Kinser |
| 3. | Jason Sides |
| 4. | Kraig Kinser |
| 5. | Paul McMahan |
| 6. | Tim Kaeding |
| 7. | Sam Hafertepe Jr. |
| 8. | Danny Lasoski |
| 9. | Greg Wilson |
| 10. | Tim Shaffer |
| 11. | Craig Dollansky |
| 12. | Jason Meyers |
| 13. | Randy Hannagan |
| 14. | Sammy Swindell |
| 15. | Lucas Wolfe |
| 16. | Jessica Zemken |
| 17. | Joey Saldana |
| 18. | Jac Haudenschild |
| 19. | Donny Schatz |
| 20. | Sheldon Haudenschild |
| 21. | Chad Kemenah |
| 22. | Kerry Madsen |
| 23. | Lee Jacobs |
| 24. | Ben Gregg |
| 25. | Jonathan Allard |
| 26. | Brian Ellenberger |
World of Outlaws Championship Standings through July 14
| | | |
| --- | --- | --- |
| 1. | Steve Kinser | 5008 |
| 2. | Joey Saldana | 5004 |
| 3. | Jason Meyers | 4966 |
| 4. | Donny Schatz | 4821 |
| 5. | Jason Sides | 4797 |
| 6. | Paul McMahan | 4708 |
| 7. | Lucas Wolfe | 4662 |
| 8. | Craig Dollansky | 4570 |
| 9. | Jac Haudenschild | 4536 |
| 10. | Kraig Kinser | 4521 |