IndyCar chassis rules announced for 2012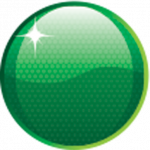 The IZOD IndyCar Series has unveiled its new car strategy for the 2012 season and beyond.
The new rules will feature a rolling chassis with an enhanced safety cell, produced by longtime series partner Dallara. The chassis will be covered in changeable bodywork created by various manufacturers, allowing different ideas to be implemented in a controlled fashion.
Known as the IndyCar Safety Cell, it will be manufactured at a new facility in Speedway, Indianapolis, and will serve as the base of the new car. Various manufacturers can produce the aero kit to dress the car with different body work, including front and rear wings, side pods, engine covers and more.
This new chassis strategy, unveiled at a ceremony at the Indianapolis Museum of Art, is based on a recommendation from the ICONIC (Innovative, Competitive, Open-Wheel, New, Industry-Relevant, Cost-Effective) Advisory Committee. The strategy is focused on the attributes of safety, raceability, cost-effectiveness, efficiency, relevant technology, American-made, green and modern looks.
The chassis completes the outline of the technical package for the IZOD IndyCar Series for 2012 and beyond. The ICONIC committee recommended June 2 an engine package featuring specifications of a maximum of six cylinders as well as maximum displacement of 2.4 cubic liters. The ethanol-fueled engines will produce between 550 and 700 horsepower to suit the diverse set of tracks in the IZOD IndyCar Series, will be turbocharged to allow for flexibility in power and will feature an Overtake Assist system providing a time-limited gain of up to 100 horsepower on select tracks.
Chief executive officer of the IZOD IndyCar Series Randy Bernard said that there will be massive benefits from the new chassis rules.
"This car puts everything all of our stakeholders want on the racetrack – safety, competition on and off the track, diversity, efficiency and more," he said.
"The new car also is a cost-effective package that positions the series for tremendous growth and enhances the series' relevancy to future automotive technology, while respecting the tradition of innovation in open-wheel racing."
The rolling chassis will be manufactured by Dallara to IndyCar specifications and will cost $349,000, with a complete car costing $385,000. This is a 45 percent price decrease from the current IZOD IndyCar Series formula. The chassis can be used on both road and oval courses.
Each team can race two different aero kits from any manufacturer during the season, with a maximum price of $70,000 for each kit. The IZOD IndyCar Series must approve all aero kit parts before production.
The targeted minimum weight for the new car is 1,380 pounds, nearly 200 pounds lighter than the current formula. This will make the car more efficient, another trend that will define the future of the automotive industry.
In terms of safety, the IndyCar Safety Cell will feature improved visibility, head, leg and back protection and advanced padding and ergonomics. Another unique safety concept is the wheel interlock prevention system, which will allow cars to run side-by-side while limiting the chance for wheels locking and the subsequent risk for cars getting airborne.
ICONIC Advisory Committee member Tony Purnell, founder of Pi Research has urged manufacturers to get behind the new concept.
"We are delivering the best of both worlds to our fans and teams by creating new looks in a cost-effective manner," he said.
The innovation bred by this new formula is not limited to traditional racing manufacturers. It's our goal to reach out and challenge the automotive and aerospace industries.
"Come on Ford, GM, Lotus, Ferrari. Come on Lockheed Martin, Boeing, General Electric. Come on you engineers working in your garage or in small shops. We've done our best to provide a framework for all of you to showcase your technical prowess without a need for a major raid on your piggy banks. We want you guys involved, all of you."
Australian IndyCar driver Ryan Briscoe said that it was great that the series would continue with Dallara, while offering even more variables to the series.
"I think it's great that the IZOD IndyCar Series is continuing with Dallara," he said.
"They provide a great product, and they've shown they are capable of producing an elite race car. It's also good for the teams as it provides some continuity.
"This car will take some big steps forward in both safety and performance while also keeping in mind cost-effectiveness and efficiencies. I'm excited, and I'm looking forward to seeing and racing the finished product."