Intra-team crashes attract different rules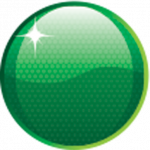 Crashing against a rival is one thing, but an incident with your team-mate is another …
That's the view of V8 Supercars Chief Steward Steve Chopping, who was at the centre of the controversial clash between Jim Beam Racing's Steve Johnson and James Courtney at the Sucrogen Townsville 400 last weekend.
The incident on lap two of Saturday's race saw title leader Courtney lock his rear brakes and slide into the rear of Johnson's Falcon FG. Johnson dropped from fourth place to 21st.
At the time, the officials deemed that the incident did not require any further investigation.
A rival team requested that the incident be reviewed by Investigating and Prosecuting Officer Peter Wollerman, who looked into the clash and subsequently offered Courtney a 10-point penalty.
Dick Johnson Racing did not accept this, and as is their right, took the matter to a formal review by the three CAMS stewards, Chopping, Peter Drew, Trevor Neumann. On Sunday morning at that review Courtney was found guilty of the altercation, however, the stewards considered all the relevant circumstances of the matter and imposed no penalty.
So, how can a driver be found guilty but suffer no penalty? Chopping says that drivers competing under the same entrant are dealt with differently compared to rival entrant incidents.
"There has always been a degree of difference in an internal team matter, compared to one with another team," he said.
"When you take a view that the competitor is Dick Johnson Racing, and the competitor suffers the disadvantage due to a team-mate, as long as no other competitor suffered a disappointment, the team can deal with it internally.
"It doesn't open it up to a free for all. You won't be allowed to blatantly take out another competitor. That's a different matter. Deliberately taking out your team-mate is not fair game. It all depends on the circumstances.
"Tomas (Mezera's) view of the incident during the race was that they had buggered each other over, and it was within the team. No one else was affected, and therefore no further action was needed."
Chopping says that this application of the rules for team-mates is a long-standing one.
"It has always been treated different for intra-team matters," he said.
"For instance, the HRT incident at Winton where #2 (Garth Tander) and #22 (Will Davison) clashed. No one made noise about whether it should be investigated or if a penalty should be imposed. Personally, that was a more obvious incident than the Courtney/Johnson one.
"We're not unique in this. Look at the Turkish Grand Prix where the Red Bull drivers crashed into each other. It was obvious that someone was in breach there, but the stewards didn't take any action.
"Our findings were that it was a comparatively minor mistake made by Courtney. It wasn't intentional."
Chopping also said that if Jonathon Webb (a team-mate but different entrant within the Dick Johnson Racing organisation) was involved, the matter would be viewed differently.
"Different entrants mean a different situation," he said.