CEO: Townsville hard to beat for best event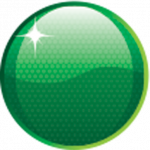 V8 Supercars CEO Martin Whitaker says that the Sucrogen Townsville 400 will be hard to beat for the year's best event after another ultra-succesful race meeting.
The second-running of the street race attracted another huge crowd, although it did fall short of 2009's overall mark.
This year, the three day crowd totalled 152,074, with Saturday's single day figures of 60,717 eclipsing last year's Saturday numbers. The appearance of legendary Australian rock band INXS no doubt helped that number, with a reported 15,000 people staying to watch the band perform.
Whitaker says that the people of Townsville should be proud of the fact that the city has the region's biggest annual event in northern Queensland.
"What an incredible weekend," he said.
"Townsville is truly one of our very best signature events. V8 Supercars love coming to Townsville and it's fair to say that Townsville loves V8 Supercars being here.
"When you consider we had huge crowds on all days that's a very real demonstration of a community that really gets behind and supports this event.
"The Sucrogen Townsville 400 won the award for the best event in the Championship last year and judging on this weekend they will be hard to beat again."
Last year, the Townsville 400 won V8's prestigious Event/Promoter of the Year award in its debut meeting.
According to V8 Supercars Australia, corporate facilities were a sell-out and more grandstand seating was built to cater for the demand.
V8 Supercars, Queensland Government and the Townsville council have a locked in five-year deal to host the race (ending 2013), with a further five-year option.