Bahraini driver keen to impress in V8 debut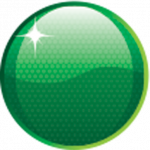 Bahraini racecar driver Raed Raffii has arrived in Australia and is keen to impress the V8 Supercars establishment in his first taste of the category.
Raffii was originally meant to come out to Australia for a test last month, but a problem with his Visa meant that the test has been delayed until this week.
Raffi will conduct an evaluation program today at the Holden Performance Driving Centre in the 'V8 Super School' cars (modified road cars), before being let loose in one of Paul Morris Motorsport's V8 Supercars tomorrow at Queensland Raceway.
"I'm very excited and hope I give a good impression," said Raffii.
"It's my first time in Australia and I already like it, the weather is amazing and the people are great. I'm really looking forward to this experience here and hopefully I go well in the car to send some good news back to the Middle East.
"I'm also very happy to be representing Bahrain in Australia. There is a lot of pressure on me because they've sent me all the way here, but I'm looking forward to it.
"At the moment I need to work hard and impress, but hopefully we do really well and we'll take it from there. And if I eventually got the opportunity, I'd be very happy to race in Australia."
Raffii starred in the 2009/2010 Chevrolet Supercars season in the Middle East, finishing fifth in the standings with three wins.
V8 Supercars Australia CEO Martin Whitaker, who was formally the CEO of the Bahrain International Circuit, is excited about Raffii's opportunity to drive a V8 Supercar.
"I think it's absolutely fantastic to get Raed out to Australian and into a V8 Supercar," he said.
"V8 Supercars and the Middle East have a fantastic relationship with the region being home to the opening two events of the championship. The Chevrolet Supercars Middle East Championship is the leading series of its kind in the Gulf and it is therefore fitting that leading drivers from the series look at the chance of furthering their racing careers with a test in a V8 Supercar. Having Raed come out to Australia to have a go is great for motorsport both in the Middle East and Australia.
"This is another step towards getting a Middle Eastern driver into V8 Supercars fulltime which will further endorse the existing racing, tourism and business benefits that exist between the Gulf and Australia. Hopefully Raed can secure enough backing to contest the 2011 Fujitsu V8 Supercar Series, the development feeder category to V8 Supercars. Who knows, we might even see him in the V8 Supercar Championship Series in the future."
Sherif Al Mahdy, Senior Manager, Sporting and Championships at the Bahrain International Circuit is also in Australia and insists the link between V8 Supercars and Chevrolet Supercars is as strong as ever.
"We are really proud of the link between Chevrolet Supercars and V8 Supercars. We need to take this relationship an extra mile and need to strengthen this link because this is closest championship to V8 Supercars in the Middle East region," he said.
"One thing that is really helping the relationship is having the presence of Martin in V8 Supercars, so I guess this will help a lot. Also, with Paul Morris Motorsport, I think Paul Morris is doing a fantastic job. He is really taking care of Raed and really taking care of us. He also really has the same vision we have to get the most out of this experience."