V8 team memberships to be beefed up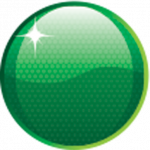 V8 Supercars Australia is looking to beef up its team membership packages, with the possibility of discounted tickets set to be offered to team members.
Following AFL's long-time successful approach to team memberships, V8 Supercars is looking at trialing a system at the L&H 500 at Phillip Island where holders of a genuine 'team membership' can receive discounted ticket prices.
If the trial is deemed a success, V8s will look to implement the discounted ticket scheme full-time in 2011.
The initiative is one of many ideas conceived by V8's new Marketing Consultation Committee, formed recently.
The committee is chaired by V8's marketing manager Bronwyn Humphrey, with the four representatives including Chris Wilson (Stone Brothers Racing), Peter Jamieson (Triple Eight), Bruce Stewart (Walkinshaw Racing) and Mark Roworth (Ford Performance Racing).
Dick Johnson Racing's Glenn Turnor was originally announced as part of the four, but has recently resigned from his position at DJR, making way for Roworth to replace him.
SBR's Chris Wilson told Speedcafe.com.au that adding greater value to team memberships is the first step to giving back to the fans.
"There's a few items on the agenda early. We're looking at team memberships that has been a very successful thing for the AFL, and the NRL has taken that initiative on this year. That has been a big boost for them," he said.
"It would be an offer to the fans to build the supporter base and offer something back.
"We're working on a few ideas and concepts there, so there'll be some big news on that one soon."
The Marketing Consultation Committee has been established to give the team's sponsors a greater voice within the sport.
"The sport side of V8 Supercars is what we're all here for and what it's all about, but the business side is what keeps it going around," Wilson said.
"V8's has the board, which is made up of team owners, independents and the like, and the idea of formulating the commercial committee is made up of people voted in by their peers for us to have a voice to V8 Supercars and send information up to the board on behalf of sponsors. In turn, that makes the whole thing come together."