Utes: We want Perth as much as V8s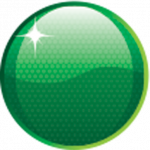 V8 Utes administrators have outlined why it is important for its category to return to racing in Perth next year.
The Yokohama V8 Utes Series is one of the most recognised support categories to the V8 Supercars Championship Series. It has major corporate support and drivers from all around Australia – including West Australia.
The V8 Utes Series was meant to compete in Perth this year until V8 Supercars Australia decided not to go to Barbagallo Raceway after a dispute with the West Australian Sporting Car Club.
It is expected that V8 Supercars, WASCC and the WA Government will announce a new long-term deal in the coming weeks.
According to V8 Utes category administrator Craig Denyer, he says Perth is an important market for the category.
"We'll apply to go back to Perth, if it's on the V8 calendar," he told Speedcafe.com.au.
"We've got three full-time West Australian drivers, and we'd like to go to Perth next year. We always try and do Perth every second year because of the local drivers and their commercial support who like to leverage where they can."
One of the reasons why the V8 Supercars did not race at Barbagallo Raceway this year was due to the pit facilities. Traditionally, the V8 Utes are housed in the garages at the back of the pit area – a situation which suits Denyer fine.
"We're Utes, we're not Formula One, we don't need overhead lighting gantries," he said.
"The car ports are fine for us. It's on bitumen, they have good facilities, the track is close to the pits and it's more than adequate for what we need."
In V8 Utes competition at Townsville last weekend, Jack Elsegood won the round. Elsegood battled it out with Hi Tech Motorsport team-mate Grant Johnson all weekend with Johnson finishing second for the round after claiming the Race 1 and 3 wins. A penalty in Race 2 for turning around New Zealand champ Chris Pither saw him drop out of the round win contention, however, he still holds onto a 21 points lead ahead of Elsegood.
Rockstar Energy Drink Jeremy Gray claimed the Race 2 win ahead of veterans Gary Baxter and Elsegood.