Steve Richards: A good time to get results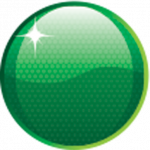 Dunlop Super Dealers Ford Performance Racing driver Steve Richards has enjoyed a positive spike in results in the past two events, finishing inside the top 10 in the last three races.
It's a great time to be getting some strong finishes, considering his contract with the factory Ford team expires at the end of the year. The rumour mill has been ticking over, and change is inevitable. Where will Richo land?
Speedcafe.com.au's Grant Rowley spoke to Richards about his better results in the past three weeks and what the future may hold …
SPEEDCAFE: In the last three races of the V8 series, you've finished inside the top 10, including a top five in Sunday's race at Townsville. After a difficult start to the year, it must be a reasonably good feeling to start chalking up those results.
STEVE RICHARDS: Yeah, it's nice to have a bit of consistency. Particularly since Winton, we all realised at FPR that we needed to make some changes to make some performance improvements. We've gone away and done that and had a bit of a game plan, and it has really paid off – both in Darwin and Townsville.
Obviously, Frosty has had some great results, and we've had some good promising finishes, which will lead into some strong performances in the next couple of rounds.
SPEEDCAFE: Your team has run a number of new bits on all three cars, particularly at Darwin and Townsville. Are they the reason for the turn around in results?
SR: Like anything in this game, it takes a while to implement things. It takes time to build things, schedule them into a manufacturing process. In our game nowadays, we're not talking about tenths of a second, we're talking thousandths of a second that can make a huge difference to your weekend.
When you go testing nowadays – the tyres that we're able to use to test are generally the best of your used tyre allocation – it's really hard to define the improvements that you make over a test day. All you can do is rely a little bit on driver feedback, and the team spending hours pouring over data, trying to make sense of things.
In terms of our performance in particular, it's more the things that we've introduced onto the car in the recent weeks that has seen us make these miniscule improvements. At the end of the day, 0.08s can give you three or four positions on the grid. If you're up that extra row on the grid, potentially, you don't get caught up in first lap shenanigans, and you can start to put your weekend together better.
Along with that, particularly on my side of the garage, we've needed to improve some reliability issues and processes that have hurt our results in the first half of the year. Now, it all seems to be working pretty well. Well, it was working well at Townsville.
SPEEDCAFE: Considering you're off contract at the end of this year, it's a nice time to be coming into some results.
SR: Yeah, definitely. There's clearly a situation, potentially, where from a personal perceptive, I've got to look where my future is best fit. Good results at this time of year are definitely helpful.
SPEEDCAFE: So, lets cut to the chase, where will you be driving next year?
SR: (laughs) It's like anything, we're all under the pressure of performance. When you can't perform, it puts more focus on you individually.
I've got a situation where I have to speak to Tim (Edwards) and work out the best way forward. I really enjoy the team, but I also very much want to be able to achieve good results. If we can do that and it works out and we can come to an arrangement … who knows. That's really what we've got come to within the next three months.
SPEEDCAFE: I guess you'd probably like to have things done even earlier than that.
SR: Yeah, you'd like to go into every year with another year on their contract, but every driver has a time when they've got to start talking turkey. We've been speaking about that. I'm under no illusions about what I have to do, and I'm sure the team is under no illusions as to what they have to do to provide me with a car capable of getting results. That's where we're all at. We'll go away and have some discussions probably in the next few weeks.
SPEEDCAFE: And you don't have a manager – you do all your own deals. Does that make it easier?
SR: I just like to keep it simple, talking one-on-one, and if you can work something out, it seems to work better.