Richards looks where future fits best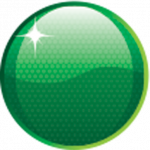 Steve Richards won't say that his V8 Supercars career is at a crossroads, but knows he needs to sort his future sooner rather than later.
The Dunlop Super Dealers Ford Performance Racing driver is coming off the back of three-consecutive top 10 results, and now heads into the nine-week V8 mid-season break unsure of where he'll be driving in 2011.
The 38-year-old is a key member of the 2011 V8 silly season and while Richards is one of several drivers who could be on the move, it is unlikely that many deals will be done until out-of-contract Toll Holden Racing Team driver Will Davison's future is decided.
Richards may appear to be in the fringe of the silly season chat, but he acknowledges that change is on the cards and is looking for his best way forward – be it at FPR or another team.
"There's clearly a situation, potentially, where from a personal perceptive, I've got to look where my future is best fit. Good results at this time of year are definitely helpful," he said.
"I've got a situation where I have to speak to Tim (Edwards, FPR team principal) and work out the best way forward.
"I really enjoy the team, but I also very much want to be able to achieve good results. If we can do that and it works out and we can come to an arrangement … who knows? That's really what we've got come to within the next three months."
For more with Steve Richards CLICK HERE for today's Café Chat