Guns N' Roses to play Sydney V8 concert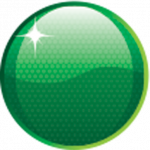 US rock legends Guns N' Roses have been confirmed as the headline act at the Sydney Telstra 500, at Sydney Olympic Park this December.
Led by Axl Rose, this will be the 'Gunners' only East Coast concert.
Guns N' Roses have sold more than 100 million albums worldwide and will headline the Sydney Telstra 500.
Last year's one-show only Cold Chisel concert attracted just under 50,000 fans to ANZ Stadium with Guns N' Roses already tipped to fill the famous arena.
Also on the entertainment bill for the weekend will be arguably the most influential extreme athlete of this generation, skateboarder Tony Hawk.
Hawk will have daily shows on Saturday and Sunday at the skate complex at Sydney Olympic Park.
"I can't wait to skate the Monster Vert Ramp as part of the Sydney Telstra 500 V8 Supercar race at Sydney Olympic Park," said Hawk.
"It is one of the biggest ramps in the world and its unique design makes for great demo skating. I can't wait to get back there in December!" Hawk said.
V8 Supercars Australia CEO Martin Whitaker said capturing both of these world renowned celebrities for Sydney was a massive win for the state.
"In December, the Sydney Telstra 500 is set to raise the bar even higher by delivering on our promise of a world-class event right here in Sydney with internationally renowned entertainment acts," said Whitaker.
"We have also made some major improvements to the overall racing experience for our fans which we will unveil in the lead up to the race."
Acting NSW Premier John Hatzistergos reiterated the recent comments of Premier Kristina Keneally in Parliament that the Sydney Telstra 500 was the premier sporting and entertainment event in the state.
"The inaugural year of the Sydney Telstra 500 was an enormous success for New South Wales and solidified Sydney's position as the major events capital of Australia," said Hatzistergos.
"It was the biggest single event in New South Wales last year, and in 2010 we are expecting an even bigger crowd and more world-wide audiences. New South Wales is well and truly on the big event map."
Public tickets go on sale next Monday, July 19, through Ticketek. Prices range from just $91 for a Saturday only ticket including an entire day of action and the Saturday night concert at ANZ Stadium, or a three day pass from just $156, representing incredible value for money. The concert is FREE with any Saturday ticket.
Check out the Sydney Telstra 500 TV commercial
Check out Tony Hawk in action