David Brabham aims for four-in-a-row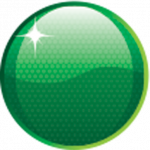 IRWIN Racing endurance driver David Brabham is aiming to win four-consecutive American Le Mans Series (ALMS) races in the next round of the series at Connecticut's Lime Rock Park.
Brabham's Patron Highcroft team has won the last three races at Long Beach, Laguna Seca and at Utah last weekend and heads to its home race at Lime Rock Park in a fortnight's time striving to win four races back-to-back.
"The next round at Lime Rock will be our home race," said Brabham.
"We've enjoyed a lot of success there and the car is much more suited to that track, so I'm optimistic for another strong showing."
The Salt Lake victory was David Brabham's 22nd American Le Mans Series victory and the first time that Patrón Highcroft Racing has scored three consecutive ALMS wins in a row.
The win has extended Brabham's lead in the Championship.
"It's great to finally come to Salt Lake City and win a race because this place has been a huge challenge for us in the past," Brabham said.
"We knew this was going to be our toughest race of the year and that is what makes the result so satisfying.
"It really was a cracking job by every member of the Highcroft team from the moment we got to Salt Lake City.
"We came here with a new low downforce aero kit update, a version not quite as low as what we ran at Le Mans last month. The car was difficult to drive to start off with so we had to figure out the balance and how to get the most out of the car.
"We should be really proud of what we have achieved. The last three race wins have been hard going and that just gives the team more confidence, especially with the new aero package.
"There is something special about this team because when the going gets tough, the tough get going and that is what happens with this team."
Brabham will return to Australia in early September to test with IRWIN Racing ahead of the L&H 500 at Phillip Island, the Supercheap Auto Bathurst 1000 and the ArmorAll Gold Coast 600.
Brabham will be IRWIN Racing's international driver at the Armor All Gold Coast 600 on October 22–24.
Check out the video from last weekend's win in Utah