BMW pulls the pin on Formula BMW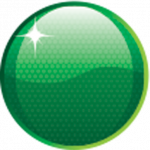 BMW has announced that it will no longer support its Formula BMW championships in Europe and Asia at the conclusion of this year.
After eight years of Formula BMW championships, the German manufacturer is moving away from running its own category, instead focusing on a new concept – the Formula BMW Talent Cup.
At this stage, Formula BMW Europe will be closed down, with the cars becoming part of the 'Talent Cup' concept for talented young drivers aged 14 and above that aims to offer drivers education and to prepare them for a professional career in motorsport. It is a non-racing based program.
BMW Motorsport Director Mario Theissen said that he wants to ensure BMW remains at the forefront of young driver development.
"Promoting young talent continues to be an important strand of our realigned project landscape," he said.
"With the Formula BMW Talent Cup we are positioning ourselves between karting and professional motorsport, so starting out a stage earlier than with our previous Formula BMW concept. This realignment allows us to react to new conditions and the increase in costs seen in junior, single-seater racing. As such we are offering young drivers an extremely cost-effective platform and are sharpening our focus on practical driving experience and driver education so to provide them with the best possible preparation for their future career on and beside the track.
"At the end of the one-year training, the greatest talent will win a season in an appropriate higher race series financed by BMW."
The Formula BMW Pacific (Asia) championship will continue in a different guise, using the Mygale-built chassis.
Eurasia Motorsport's Mark Goddard says that besides a name change, little will be different with the new championship.
"Formula BMW in Asia has developed many world-class drivers in its eight seasons and the new formula will continue to offer the same professional environment for drivers to develop their talent," he said.
"The media and TV package is second to none and AFOS (Asian Festival of Speed) will continue as organiser and promoter so in fact as far as drivers and teams are concerned, there will be very little difference in the way the series is run."
While Formula BMW as we know it now is on the way out, in its current format, it has spawned many Formula One drivers. This season, seven Formula One drivers have come out of the Formula BMW fold, including championship contender Sebastian Vettel.