Webber to demand parity at Red Bull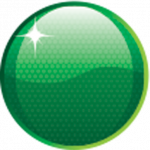 After the front-wing allocation saga that engulfed Red Bull Racing at the British Grand Prix, Mark Webber says he will demand equal treatment from the team in future.
Red Bull was again accused of favouring Webber's team-mate Sebastian Vettel at Silverstone, after the German was given the sole-remaining new-spec front wing (previously run on Webber's car) following the failure of his own during final practice.
Upon winning the race, Webber uttered the now famous phrase "not bad for a number two driver" on his pit-to-car radio to team principal Christian Horner.
In the post-race press conference, the now five-time Grand Prix winner explained the comment by saying that "I'm sure we'll have some pretty decent chats tomorrow."
He then confirmed that he will be demanding that he not be cast into a number two role within the team.
"Honestly I would never have signed a contract again for next year if I believed that that was the way it was going to be going forward," he said of the suggestion that Vettel is getting preferential treatment.
"That's why I was disappointed yesterday. Let's see how it goes in the future, but I'll just keep doing what I do and hopefully it's enough."
Webber also confirmed that he expects to be given first preference on new components now that he is back ahead of Vettel in the championship – after the team used the points position rationale to explain Saturday's events.
"I should do," he said. "Yesterday was a really unique situation. It was the first time that the team only really had one component."
Speaking more generally about the situation, Webber explained that recent events have walked a fine line between providing extra motivation and testing his patience.
"It can work, but how long is a piece of string?" he said of the team adding to his motivation.
"You want to make sure it isn't constantly happening … I mean the challenges, because otherwise it can sometimes test you a bit too much. But if the balance is right, it certainly puts a bit of fuel on the fire."
The controversy over favouritism appeared to mask the importance to Webber of winning the British Grand Prix.
"Ann (Neal, partner) said to me at the start of the year 'if you don't do anything else this year bloody win Monaco and the British Grand Prix,'" he said.
"(It's a) very special victory for me. I have won here in Formula Ford, Formula 3000, sportscars and now Formula One, so it has been a very special track to me and to get the victory in Formula One in the company of these guys is something which will be a highlight."
Webber now joins Jack Brabham and Alan Jones as Australian winners of the British Grand Prix.
Promisingly for Webber, Brabham's three victories coincided with his three championship successes (1959, 1960, and 1966), while Jones's single win coincided with his single championship crown (1980).
To view the British Grand Prix race report and video CLICK HERE